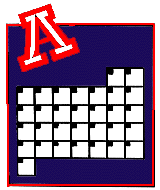 ON CAMPUS
By Staff Reports
Arizona Daily Wildcat February 16, 1996

Gallagher Theatre shows "Ace Ventura When Nature Calls" tomorrow through Tuesday at 7:30 p.m. and 9:25 p.m. Tickets are $2.50.

Tomorrow, the School of Music and Dance presents Kevin Christensen's Master's Recital in Holsclaw Hall at 7:30 p.m. Also tomorrow, a doctoral qualifying recital for Tianshu Wang will be held at 8 p.m. in Crowder Hall.

The UA men's club volleyball team hosts the Desert Thunder Invitational. Arizona's first game starts at 10:45 a.m. in the Bear Down Gym.

A concert featuring the winners of the 1995-96 President's Concert Competition will be held in Centennial Hall at 3 p.m. Sunday. Tickets are $6, $5 or $3. Also Sunday, Richard Urbis performs the piano for a doctoral ensemble recital in Crowder Hall at 3 p.m.

Arizona men's club rugby plays Cal Poly-San Luis Obispo at Estevan Park. Junior varsity plays at 2:30 p.m. and varsity plays at 4 p.m. Sunday, the team plays UC-Santa Barbara at Estevan Park. Varsity plays at noon and junior varsity plays at 1:30 p.m .

The Icecats play Marquette at 7:30 p.m. in the Tucson Convention Center tonight and tomorrow.

The UA women's basketball team plays Southern Cal in McKale Center tomorrow at 1:30 p.m.

A Fluid Dynamics Seminar with UA Department of Mathematics research associate, Andrei Pouchkarev, will be held in the Math Building, Room 402 at 1 p.m.