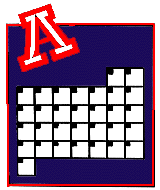 ON CAMPUS
By Staff Reports
Arizona Daily Wildcat February 27, 1996

The School of Music and Dance presents a faculty jazz quintet at 8 p.m. in Crowder Hall. Tickets are $6, $5 or $3.

The UA women's golf team plays the Chris Johnson Invitational all day at Randolph North.

The UA baseball team plays University of California-Santa Barbara 2:30 p.m. at Sancet Field.

The Retailing Association sponsors the American Red Cross Bloodmobile on the Mall from 9 a.m. to 1 p.m.

Student-run news magazine, The Cat's Eye, has a free screening of previously-aired broadcasts in Modern Languages, Room 350, at 7 p.m. A discussion follows the screening.

CESL TOEFL class registration is in the Center for English as a Second Language, Room 203, at 5 p.m. Classes begin at 6 p.m.

Gallagher Theatre shows "Casablanca" today and tomorrow at 5 p.m. Tickets are $2.

The Department of Mathematics sponsors "A Progress Report on the Classification Problem for N-Orthogonal Curvilinear Coordinate Systems," in the Math building Room 402 at 4 p.m.

The Science-Engineering Library holds two computer workshops. Quicksearch, in Room 311 from 12 to 1:30 p.m, and Advanced Internet, in Room 311, from 2 to 4 p.m.

Entries for intramural softball, floor hockey, volleyball and racquetball doubles are accepted through Friday at the Student Recreation Center from 8 a.m. to 4:30 p.m. For more information call 621-4709.