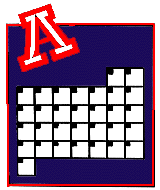 ON CAMPUS
By Staff Reports
Arizona Daily Wildcat March 7, 1996

Men's basketball plays Stanford at 8:30 p.m. in McKale Center.

UA softball opens play of the Hillenbrand Invitational against the University of North Carolina at 1 p.m. at Lincoln Park, which is at Pantano and Escalante roads. The invitational continues at 3 p.m. against the University of Oklahoma, also at Lin coln Park.

Fine Stream Gamelan, a local Indonesian orchestra, holds a short performance at 6:45 p.m. in the courtyard in front of Centennial Hall. Balinese music and dance group Gunung Sari performs in Centennial Hall at 7:30 p.m.

The Christian Science Organization presents "The Logic of Christian Healing," a lecture by Morris Trevithick at 5 p.m., in Modern Languages Room 350.

The UA Employee Wellness Program sponsors a resource fair to familiarize university employees with available programs for children and respite options for those caring for the elderly. The fair is from 10 a.m. to 2 p.m. in the Student Union's Arizon a Ballroom.

The University Teaching Center is gathering input about the types of chairs students would prefer to have in classrooms. The survey will take place from 10 a.m. to 1 p.m. in front of the Student Union.