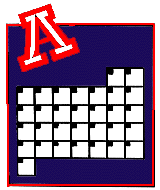 ON CAMPUS
By Staff Reports
Arizona Daily Wildcat March 18, 1996

Gallagher Theatre shows "Braveheart" through Friday. The movie shows at 8 p.m. all days except Wednesday, when it shows at 9 p.m.

The Cellar presents Natasha's Ghost, a San Diego band, from noon to 1 p.m. The band has just returned from the South by Southwest Music Conference.

The School of Music and Dance presents a guitar area recital at 11 a.m. in Crowder Hall. Nancy Green plays the cello in a faculty recital at 8 p.m. in Crowder Hall. Tickets to the faculty recital are $8, $5 and $3.

Campus Recreation is offering fitness stickers and half-price memberships. Water fitness classes begin today with four offered each day. For more information, call 621-4709.

The School of Music and Dance presents a clarinet studio recital at 7:30 tomorrow evening in Holsclaw Hall. Lydia Catherine Easley, soprano, performs a master's recital in Crowder Hall at 8 p.m.

The Arizona Archaeological and Historical Society presents Mark Slaughter, speaking about "Stone Tool Use in Southern Arizona - Flint Knapping Demonstration," tomorrow at 6:30 p.m. at 4350 E. 22nd St.

John Swisher of Pennsylvania State University presents "Predictions of Drug Use and Violence: Prevention Implications," from 2 to 3 p.m. tomorrow in the College of Education Room 227. Swisher is a candidate for the Lester L. and Roberta D. Smith En dowed Chair for the Prevention of Substance Abuse.