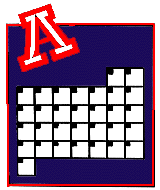 ON CAMPUS
By Staff Reports
Arizona Daily Wildcat April 3, 1996

The UA men's tennis team plays Arizona State University at 1:30 p.m. in Robson Tennis Center.

Arizona Prevention Center presents Elias Humberto Avila Rodriguez, from the University of Juarez in Durango, Mexico, speaking about "Intestinal Parasitic Infection of School Children in Urban and Rural Areas of Durango, Mexico" from 1 to 2 p.m. in the Arizona Health Sciences Center Room 4120.

Poetry Center, Academy of American Poets and University Activities Board present poetry contest winners reading their works at 8 p.m. in the Modern Languages Auditorium.

Free Burma Coalition sponsors a video screening of the opening address of the United Nations Conference on Women, delivered by Aung San Suu Kyi at 5 p.m. in Student Union Room 282. Kyi is the leader of the National League for Democracy and a Nobel L aureate.

University Activities Board presents a punk rock performance by Ian Brennan from 11 a.m. to 1 p.m. in the Student Union Cellar.

School of Music and Dance presents Christopher Mayor playing the bassoon at 7:30 p.m. in Holsclaw Hall.