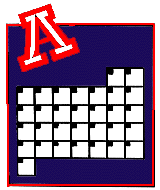 ON CAMPUS
By Staff Reports
Arizona Daily Wildcat April 8, 1996

The University Activities Board presents a contemporary soft rock concert by Valerie Reigns from 11 a.m. to 1 p.m. in The Cellar in the Student Union.

The School of Music and Dance presents a guitar area recital at 11 a.m. in Crowder Hall. Brenda van der Merwe plays the violin at her senior recital 8 p.m. in Crowder Hall.

The Center for Insect Science presents "Quick Yet Tiny - the Insect Ruse," a discussion by Wulfila Gronenberg from the University of Wurzburg, at noon in the Life Sciences South Building, Room 340.

Fred Fox and Auero Oliveira, two agricultural and biosystems engineering doctoral candidates, speak at a seminar at noon in Shantz Room 440. Fox speaks on "Irrigation Scheduling with Limited Information," and Oliveira speaks about "Lettuce Water Use from the Hypothetical Reference Crop Evapotranspiration."

The Main Library presents a computer workshop about Ovid Databases (ABI-Inform, BIOSIS, Current Contents, Health Related Databases) from 11 a.m. to 12 p.m. in Room A315.