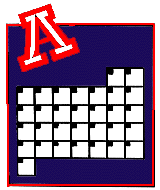 ON CAMPUS
By Staff Reports
Arizona Daily Wildcat April 29, 1996

The American Red Cross Bloodmobile is at Huachuca Hall, 922 E. Fourth St., from 4 to 7 p.m. There is also a Bloodmobile at Sonora Hall, 910 E. Fifth St., from 5 to 8 p.m.

The School of Music and Dance presents a guitar area recital at 11 a.m. in Crowder Hall.

Jean-Vicente Palerm, director of the University of California Institute for Mexico and the United States, presents "Community-Based Coalitions for Rural Development in California," a lecture at noon in the MASRC Conference Room, third floor of the D ouglass Building.

The University Activities Board Arts Committee presents "Comic Ca'Zine," an underground comic art exhibit continuing today through May 3 in the Union Gallery.

The School of Music and Dance presents the world premiere of composer David Maslanka's "MASS" today and tomorrow. It features UA faculty member Faye Robinson, soprano, and Charles Roe, baritone; the University Wind Ensemble; Arizona Chamber Choir; U A Symphonic Choir; Tucson Arizona Boys Chorus; and organist Jane Smith. The performance begins at 7:30 p.m. at St. Thomas the Apostle Church, 5150 N. Valley View Road. Call 621-1683 for seating and cost information.