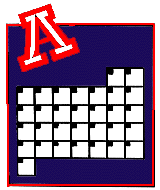 On Campus
January 11, 1996

Gallagher Theatre is showing To Wong Foo, Thanks For Everything, Julie Newmar, tonight at 7:30 p.m. and 9:40 p.m. Admission is $2.50.

The UA Parking and Transportation Services will reduce each citation by $5 with a donation of a can of food through Monday. The food will be given to the Tucson Community Food Bank.

The Student Union presents a group painting exhibition today titled "The Material and the Dream Can Join" in the Student Union Arizona Gallery. The exhibition runs through Feb. 23.

The Student Union begins an exhibit with the paintings and graphics by Kimberly Paul Arp in the Student Union Union Gallery. The exhibit runs through Feb. 2.

The UA Community Chorus invites singers to join them for their spring 1996 concert season. Rehearsals are Tuesdays, 7:30 p.m., in Room 146 of the UA Music Building.

The Aerospace and Mechanical Engineering and Physics departments sponsor a seminar titled "Active Flow Control- From Airplanes to Acetabularia," in AME Room 207, at 4 p.m. James McMichael, from the Air Force Office of Scientific Research, is the speaker .