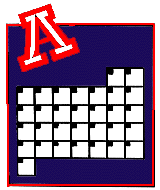 On Campus

Arizona Daily Wildcat January 12, 1996

The Icecats face off against Iowa State tonight at 7:30 at the Tucson Convention Center.

The Gymcats take on the University of Denver tonight at 7:30 at McKale Center.

Gallagher Theatre is showing Clockers tonight at 7:30 and 9:55. Admission is $2.50.

Dr. Ronald M. Lynch of the UA Department of Physiology gives a speech titled, "Coupling of metabolism and caldern hemostasis" today at 4 p.m. in Bio Sciences West, Room 237.

Miguel Melgar, resident in neurosurgery at Wayne State College of Medicine, speaks on the topic "Blood Brain Barrier Breakdown Following Ischemia and Reperfusion: A Structural Analysis of Several Years of Research" today at 8 a.m. in Arizona Health Scie nces Center, Room 5403.

Augusto D. Rodriques, doctoral candidate in the optical sciences, speaks on "Nonlinear Pulse Propagation Near a Two-Photon Resonance" today at 3 p.m. in the Meinel building, Room 554.

The Arizona Archaeological and Historical Society holds a slide presentation and discussion titled "Photographs of Hopi" Monday night at 7:30 in DuVal Auditorium at 1501 N. Campbell Ave. The presentation is free and open to the public. For more informat ion, call 327-7235.