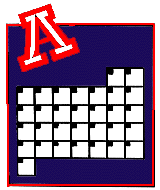 On Campus
Arizona Daily Wildcat January 16, 1996

Gallagher Theatre shows Clockers at 7:30 p.m. and 9:55 p.m. Admission is $2.50.

The UA women's tennis team takes on Pacific at 2 p.m. at the Robson Tennis Center.

Spring Fling Booth applications are available at ASUA. The deadline for applications is Jan. 24. For more information, call 621-5610.

Percussionist Matthew H. Darling performs his doctoral qualifying recital at 8 p.m. at the Fine Arts Complex Crowder Hall. For more information, contact 621-2998.

The Arizona Health Science Center's series of health education lectures can be seen weekly on cable television. Tomorrow's talk, 'Achy Breaky Bones and Joints: Easing the Pain,' will be broadcast three times tomorrow, 9 a.m. to 11 a.m. on People's Choic e T.V. Channel 44; 7 p.m. to 9 p.m. on People's Choice T.V. Channel 47; and 7 p.m. to 9 p.m. on Tucson Cablevision Channel 60. For more information, call 626-7301.

UA political science doctoral candidate Jeff Corntassel will discuss terrorism tomorrow at noon during a luncheon of the Tucson Great Decisions Association. The luncheon will be held at Hotel Park Tucson, 5151 E. Grant Road. For luncheon reservations, c all Sue Ward at the United Nations Center, 881-7060.

The Cooperative Extension of the UA College of Agriculture sponsors a gardening demonstration tomorrow at 9 a.m. at the Extension Garden Center, 4210 N. Campbell Ave. The topic is 'Planting Deciduous Trees.' For more information, call 628-5628.