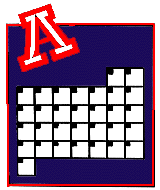 ON CAMPUS
By Staff Reports
Arizona Daily Wildcat January 23, 1996

President Bill Clinton gives his State of the Union address before Congress at 7 p.m.

The University Teaching Center Equipment Services is sponsoring an open house, from 10 a.m. to 1 p.m. in the Student Union Rincon Room, to receive input on the upcoming renovation of classrooms, including types of seating and preliminary floorplan optio ns.

The Department of Campus Recreation is accepting late entries for basketball, ultimate frisbee, crease soccer and team tennis at the Student Recreation Center. Entries will be accepted until tomorrow at 4:30 p.m. For more information, call 621-4709.

Pre-Law Fraternity Phi Alpha Delta holds its first meeting of the semester at 7 p.m. in Room 140 of the Law School. This meeting is for members only.

Center Stage presents The Music of Irving Berlin from noon to 1 p.m. in the DuVal Auditorium. The concert is free and open to the public.

The Center For English as a Second Language is offering beginning, intermediate and advanced ESL classes Tuesdays and Thursdays, 6 p.m. to 8:30 p.m. in the CESL Building from Feb. 13 to May 9. Registration is Feb. 8 at 5 p.m. For more information, go to Room 101 in he CESL Building, call 621-3637 or e-mail CESL@CCIT.ARIZONA.EDU.