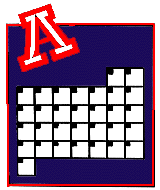 ON CAMPUS
By Staff Reports
Arizona Daily Wildcat January 31, 1996

The UA baseball team plays California State University, Dominguez Hills, at 2:30 p.m. on Sancet Field.

The City of Tucson will host a discussion about traffic around UA campus neighborhoods from 5 p.m. to 7 p.m. at Catalina United Methodist Church, 2700 E. Speedway Blvd. For more information call 791-4372.

The UA College of Business and Public Administration sponsors Wendy Lee Gramm, former chairwoman of the United Commodity Futures Trading commission, reflecting on the question, "Is Good Government An Oxymoron?" at 4 p.m. in the McClelland Hall Berge r Auditorium. For more information, call 621-2920.

UAPresents presents Alonzo King's "Lines," a contemporary ballet, at 7:30 p.m. in Centennial Hall. Tickets are $13, $17 and $23. Students who show their IDs receive a $4 discount. For more information, call the box office at 621-3341.

The UA Museum of Art presents Bailey Doogan discussing the Museum's exhibit on the work of Robert Beckmann at its ArtBreak lecture at 12:15 p.m.

The Arizona Repertory Theatre's performance of "Judevine" opens at 8 p.m. in the UA Fine Arts Complex. Tickets range from $8 to $14 and are available through the Fine Arts box office. For more information call 621-1162.

The University Activities Board is having an open house on the Mall from noon to 1 p.m.