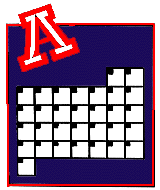 ON CAMPUS
By Staff Reports
Arizona Daily Wildcat February 13, 1996

Women's tennis plays San Diego State at 2 p.m. in Robson Tennis Center.

The UA baseball team plays New Mexico State on Sancet Field at 2:30 p.m.

Gallagher Theatre shows "Treasure of the Sierra Madre" as part as of its Bogart Bonanza at 5 p.m. today and tomorrow. Tickets are $2.

Centennial Hall presents STOMP at 7:30 p.m. today and tomorrow. STOMP is an explosive, riveting dance percussion group with a creative style of music making. Tickets are $15, $23 and $29. A $4 discount is available for students, children and UA staf f. For more information, call the Centennial Hall Box Office at 621-3341.

Sign ups for anonymous HIV testing are in Arizona-Sonora Residence Hall's lobby beginning at 10 a.m. and continuing until filled. The testing will be tomorrow in Arizona-Sonora Residence Hall.

A guest recital by baritone Duck Sick Choi is at 8 p.m. in Crowder Hall.

The Arizona Opera Company Singers present a musical interpretation of Puccini's "Madama Butterfly" from noon until 1 p.m. in University Medical Center's DuVal Auditorium.