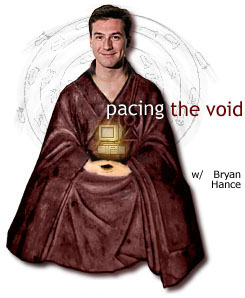 Hundreds of dormitory residents use the campus Ethernet network every day, connecting at speeds up to 700 times faster than a regular phone connection.


Some use the connection to share files with other networked computers, and others set their computers up to host their own web pages.


According to ResComp network managers and users though, an occasional person will take advantage of the network to provide a high-speed outlet for copyrighted software or pornography.


"We see it every once in a while" says ResComp network manager Jeremy Pinson.


Many software packages make it easy to share files with other computers on the network. Microsoft's Windows 95, for example, presents a graphical representation of the network known as the "network neighborhood." Users can connect to any other computer i n the same network in this manner, providing they are open for access.





Policing the ResComp network is "a difficult administration task," because it is hard to determine the number of computers connected at one time, Pinson said, let alone what files they contain. Doing so requires a systematic examination of each network c onnection, which fluctuates as an estimated 4,500 users log off and onto the network.


Network neighborhood use is not a problem, says Pinson, "as long as (the users) don't violate the Rescomp user's agreement".


When someone's computer is found to contain inappropriate material, "we give them a friendly warning," Pinson said. Usually this entails a phone call advising the user of the problem and suggesting a fix," he said.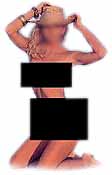 "For piracy or pornography, we'll ask them to take it down" said Pinson, adding that commercial uses also violate the user agreement.


Kelly LeFevre, also a ResComp network manager, said users are also asked to password protect their system.


After that, Pinson said "Everybody usually censors themselves pretty well because they don't want to be removed from the network."


The same applies for web hosting, said LeFevre. "We have no problem with anybody running their own web page," she says, but inappropriate material results in a phone call.


While pornography and pirated software does constitute a "significant portion" of neighborhood network traffic, said mathematics freshman and network user Andrew Lowe, it is by no means the only traffic.


"It's not a majority. They have all kinds of stuff," he said. "If somebody wants to go looking for it, though, it's there."


Pinson estimates there are "between 10 and 20" people who use the ResComp network to host their own web pages.


One such person, computer engineering junior Alec Kosky, said he "hasn't had any problems" running his system, Superfly, on the ResComp network. Kosky said he hosts his web page to "basically let people k now what's up with me."


As for the ResComp network, Kosky said he has found "some other Unix machines" but "they really didn't seem too interesting."


One ResComp user, who wished not to be identified, said he had no qualms about providing software copies via the network.


"It's not like I'm reaping in thousands of dollars a year," by offering other users free software, he said.


If software companies can "afford to sell a commercial version of the software for $5,000 and an educational version to students for $1,000", he said, they are not going to be hurt by a few extra copies.


Equal access is another reason to provide copied software, he said.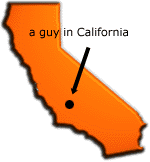 "For people who want to make a career" out of using such software and cannot afford it, he said, "I'll offer it for free."


As for the availability of pirated software, "There are plenty of crews" of hackers who copy and distribute commercial software, he says.


"Anything I can't get here, I can get from a guy in California," he said.





PAST PACINGS:
#1- January 24
#2- January 31
#3- February 4
#4- February 7
#5- February 11
#6- February 14
#7- February 18
#8- February 21