Volume 90
Friday
Number 12
September 6, 1996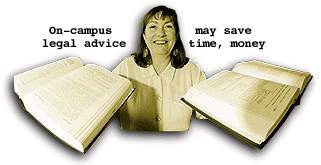 Many students may not know they can attain legal services from a professional on campus for free.

Susan Ferrell is the Associated Students legal adviser for UA students who cannot afford a lawyer. Although not able to represent students in court, she can inform them of their rights and liabilities.

"If a student knows what the law is, then they are much more likely to have a successful outcome," Ferrell said.



---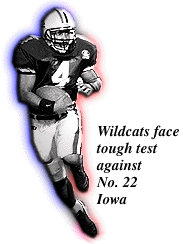 Arizona's game against Texas-El Paso was supposed to teach head coach Dick Tomey what kind of team he had this season.
Consider that kindergarten. This week, the Wildcats make the jump to higher education.
UA tailback Gary Taylor (4) gained 106 yards against Texas-El Paso last Saturday, but he and the rest of the Wildcats will have to work harder to establish the run against an Iowa defense that is much better.