Volume 90
Thursday
Number 16
September 12, 1996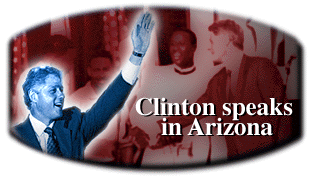 SUN CITY - President Clinton stressed the importance of education and family as top priorities yesterday afternoon as he spoke of what he called a "sweeping period of change" facing the United States .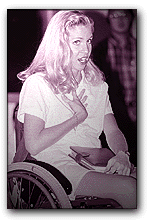 Directors OK'd, but law may have been broken
The Undergraduate Senate unanimously approved the appointment of a new director for ASUA's disability advocacy group last night despite the fact that the meeting was allegedly held in violation of ASUA's bylaws and the Arizona Open Meetings Law.

Ann Fowler speaks to the Undergraduate Senate yesterday evening, explaining her reasons for applying for the directorship of the ASD.