Volume 90
Monday
Number 4
August 26, 1996

Safety violations may
threaten Union
The Memorial Student Union has racked up 104 safety violations since March while waiting for a recommendation of renovation or demolition.

"The fire marshal could come in any time and shut the Union down if we don't comply with the warnings," said Undergraduate Senate President Gilbert Davidson.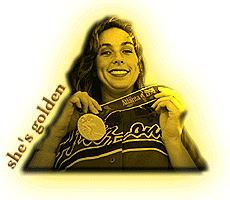 O'Brien adds Olympics to list of titles
Winning a gold medal with the first U.S. softball team in the Summer Olympics was a "dream come true" for Leah O'Brien.