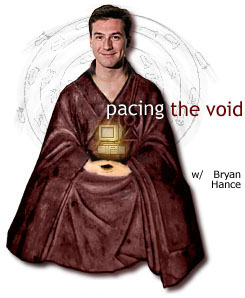 'Lucia' added to boost speed of
MENU SUBCLUSTER

The Center for Computing Information and Technology added a new computer to the largest campus e-mail system Friday, raising the number of machines responsible for handling nearly one-third of the university's e-mail accounts to a total of four.


CCIT staff added another IBM RSC 6000 system to the 'menu' cluster of computers to boost the system's efficiency, said Taryn L. Westergaard, a principal systems programmer with CCIT's computer operations.


The new computer, called "Lucia," joins three other IBM RSC 6000's that compose a 'cluster' of computers known as the menu system. The menu computers handle thousands of e-mail requests a day, said Westergaard, with usage usually peaking between 7 and 10 p.m.


"We have just under 25,000 accounts total on that system," said Westergaard. Statistics from December show an estimated 15,000 logins per day, she said.


The "Lucia" system now shares resources with the "Mustique," "Nevis," and "Kitts" computers already in place.


The computer systems are named after Caribbean islands, said Westergaard.


According to documentation on the u.arizona system, the computers were last upgraded in September when the system's memory was expanded and the "Mustique" computer was added to the cluster. The "Mustique" addition was the first major hardware upgrade since the system's introduction in 1994.


Lab monitors at the Engineering and Kaibab-Huachuca computer labs both said they had not heard of any users noting a change in the systems' speeds, but finance junior Andrea Sorenson said she "definitely" noticed a change in the e-mail system.


"It was just immediate," she said of her computer account as she checked her e-mail in the Engineering lab.


When asked about the possibility of future hardware additions to the menu cluster, Westergaard said CCIT would add "as many as we can get funding for."