By Jennifer M. Fitzenberger
Arizona Daily Wildcat November 4, 1997

Union project accepting donations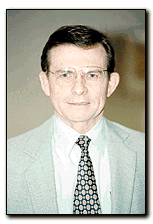 Arizona Daily Wildcat

UA President Peter Likins


UA President Peter Likins said yesterday he will put a chunk of his paycheck toward financing a renovated Memorial Student Union.

Other UA faculty members will also have the option of donating a part of their paycheck toward the Student Union project. Although he did not specify an amount, Likins said the resolution, passed yesterday by the University of Arizona Faculty Senate, will raise money for the project and lend it faculty support.

"It's a good idea," Likins said, "I think it's something each individual faculty member will have to choose to do."

Associated Students President Gilbert Davidson said the voluntary faculty fee will not generate as much money as the proposed $40 mandatory student fee, which students will vote on Nov. 18-19. At a cost of $60 million to $70 million, he said a renovated Student Union would be UA's most expensive building.

The Alumni Association and the Marshall Foundation, Davidson said, have also been asked to raise funds for the project.

Likins said he expected other organizations to contribute money to the project.

"I do believe there is a generous amount of alumni who care about kids and who will contribute," Likins said.

Some senators spoke in favor of the voluntary faculty fee, while others were wary that they would be setting a bad precedent.

"I would write a check to this facility," said Sen. Thomas Davis. "It's a meeting place. It's our role to support areas that support our students."

Sen. Donald Meyers warned the Senate that by endorsing faculty contribution, it would be creating a model for future contributions.

"Do we want to set such a precedent to recommend such an action?" he asked.

Answering Meyer's question, Davidson told the Senate that students have also set a precedent in adopting a student fee for the Student Recreation Center.

"It would be best intended that the faculty support the student body," he said to the rare applause of the Senate.

Agreeing with Davidson, the Senate adopted the resolution with three dissenting votes.

In other business, the Senate argued over whether professors at the Arizona International Campus of the UA should be considered faculty of the UA and asked for an AIC representative to be present at meetings.

After reviewing an AIC Task Force report to the faculty, Sen. Raphael Gruener said he was uncomfortable passing motions affecting the fledgling branch campus without its representation.

The Arizona Board of Regents decided Friday to move AIC to the UA main campus next summer and change its name to Arizona International College. Davis, who asked the task force if AIC faculty deserve representation, said the Senate has been too hesitant in defining the branch campus' faculty status.

"This is irresponsible as hell," Davis said.

Jeff Warburton, the Senate's presiding officer, said the task force will look into the concerns.