By Bryon Wells
Arizona Daily Wildcat November 20, 1997

Viewpoints

ASUA officials announced the results of the Memorial Student Union fee referendum vote last night to a crowd about 20 students in front the UA Associated Students Bookstore. The referendum failed 71 percent to 29 percent. The voter turnout of more than 4,000 was the highest in 10 years and possibly in the history of the University, said Marcos Hernandez, Associated Students Elections Commissioner. Afterward, students, campus leaders and administrators reacted:
Q: What is your reaction to the students' decision on this referendum?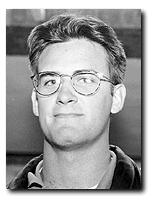 "Tonight the students spoke and they spoke loudly. They said they did not want to finance the mismanagement of the Union."
Jeff Schrade, chairman, "Fee No, Union Yes!"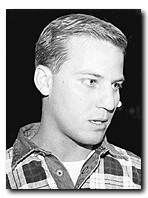 "I'm really happy that a lot of students came out to vote on this ... however, this message of a no-vote does not mean the students don't want a new Union."
Gilbert Davidson, ASUA president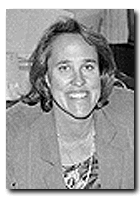 "I'm incredibly impressed because this is a large voter turnout. Students put a lot of fight into it (the referendum), but I worry that it is a potential setback to the project."
Melissa Vito, dean of students
(No Photo) "What we need to understand is how we put everything back together. Our assessment is that financial support from students is necessary.
Saundra Taylor, vice president of student affairs