Associated Press
Arizona Daily Wildcat January 26, 1998

'Titanic' still sailing strong; Spice Girls surf the wake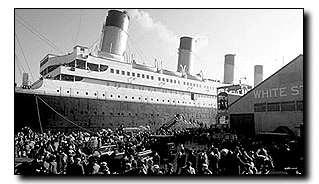 Photo courtesy of Paramount Pictures
Arizona Daily Wildcat
Contrary to history, "Titanic" is having no problem staying afloat. The epic film by James Cameron topped the box office once again, with no sign of slowing down.

LOS ANGELES (AP) - "Titanic" hit the ranks of all-time top-grossing films and the Spice Girls' first movie opened at No. 2 during the usually slow Super Bowl weekend, according to industry estimates yesterday.
James Cameron's epic, boosted by its four Golden Globe awards, had about $25 million in ticket sales to hold the top spot for a sixth week. It now has made $274.3 million to place No. 10 on the list of all-time domestic moneymakers, according to Exhibitor Relations Co., Inc.
The movie bumped 1975's "Jaws," which had $260 million at the North American box office.
"Spice World," starring the internationally popular singing group, earned an unexpectedly high $11 million. The movie has a built-in Spice Girls fan base and it also appealed to a young audience that was less likely to be glued to the tube for the Super Bowl, experts said.
The only other new film in wide release was "Phantoms." The thriller had a weak opening gross of $3.1 million to tie for eighth place with the comedy "Half-Baked."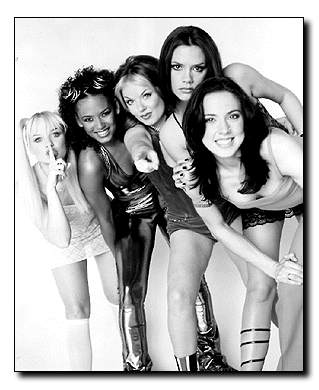 Photo courtesy of Columbia Pictures
Arizona Daily Wildcat
The Spice Girls: Their first feature film, "Spice World" would have had the No. 1 spot this weekend if it wasn't for the "Titanic" competition.
"Wag the Dog," a satire about a presidential sex scandal, didn't seem to benefit from its real-life counterpart allegations that President Clinton had an affair with a former White House intern. Ticket sales rose about 5 percent in the Washington, D.C., area compared to the previous week, said Al Shapiro, president of domestic distribution for New Line Cinema.
Overall, the film placed sixth with $4.7 million, a drop of 27 percent from the previous week.
"Fallen" fell sharply in its second week, along with several other movies. The demonic thriller starring Denzel Washington was in fifth place with $4.9 million, down 53 percent from the previous week. "Hard Rain" was No. 7 with $3.7 million, a 54 percent drop, followed by "Half-Baked," which had a 60 percent drop. However, those percentages compared a three-day total to last weekend's four-day total, which counted the Martin Luther King Jr. holiday.
"Amistad" dropped off of the top 10 list in its seventh week. It was No. 12 with $1.8 million.
A trio of movies opened in limited release.
"Swept from the Sea," a romantic melodrama, earned $180,000 on 55 screens. "The Gingerbread Man," a Robert Altman-directed adaptation of a John Grisham courtroom drama, had $123,018 from eight screens, and "Slappy and the Stinkers," a "Free Willy"-type film about a sea lion, had $25,000 at 60 theaters.
Final figures were to be released tomorrow.
The estimated grosses for the top 10 movies at North American theaters for Friday through Sunday:
1. "Titanic," $25 million.
2. "Spice World," $11 million.
3. "Good Will Hunting," $9.1 million.
4. "As Good As It Gets," $7.6 million.
5. "Fallen," $4.9 million
6. "Wag the Dog," $4.7 million.
7. "Hard Rain," $3.7 million.
8. "Half-Baked," $3.1 million.
9. "Phantoms," $3.1 million.
10. "Tomorrow Never Dies," $2.7 million.