By Rachel Alexander
Arizona Daily Wildcat February 2, 1998

Is Shakespeare sexist?


Arizona Daily Wildcat
Rachel Alexander

For years now, the literary canon has been attacked in institutions of higher learning for being sexist, outdated and politically incorrect. Now this type of censorship has extended to other fields of cultural importance. Theater departments must now conform to these alternative views of what constitutes art.
A professor of acting at ASU, whose former students include Kelly McGillis, Val Kilmer, and Oscar winner Fran McDormand of "Fargo," is being fired because he teaches his students Shakespeare and other classic works. Professor Jared Sakren, a graduate of the highly acclaimed performing arts school Juilliard, was recruited by ASU from the Shakespeare festival in Alabama a few years ago. He was hired to start a graduate acting department.
Unlike most of the faculty in the Department of Theater, Sakren has extensive professional theater experience, he said. Professor Sakren explained that this experience has taught him that "the best way to train students in acting is to have them learn the most challenging material, not the weakest and most self-indulgent." Professor Sakren prefers to teach foreign, historical and classical material, especially Shakespeare, in order to challenge students and to give them a perspective from which to analyze their contemporary culture.
Unfortunately for Sakren, the department chair during most of his time at ASU, Lynn Wright has expressed her displeasure for classics in the curriculum. She has gleefully exhorted that the feminists in the department will "kill off the classics," Sakren said. Sakren was told to quit teaching Shakespeare, because it was "sexist." Or, if he insisted on teaching so-called "sexist" works like "The Taming of the Shrew," he must change the ending, so it "wouldn't offend women," Sakren said.
Wright and several like-minded faculty members in the department submitted disparaging performance reviews of Professor Sakren, criticizing him for teaching "sexist" classic literature. These criticisms led the Department of Personnel Committee to recommend that he try to be more mediocre, sensitive to the feminist perspective, and diminish his emphasis on rigorous discipline - in essence, to "let his program fall apart," as the DPC termed it. His office has been searched without explanation and vicious untrue rumors have been spread about him.
Sakren appealed the three trumped-up performance reviews, and each time proved that the reviews were baseless.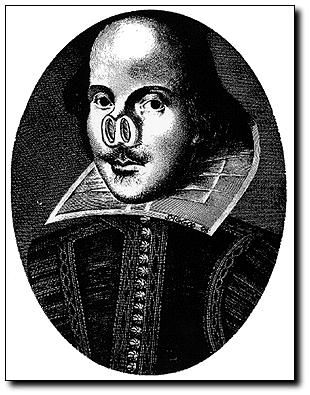 Still, that didn't stop certain members in the Department of Theater from trying to get rid of him. In the third review, which rehashed the same old criticisms about teaching Shakespeare, it was decided not to give him tenure, effectively firing him when his contract is up for renewal this spring. Sakren appealed this decision to the Committee on Academic Freedom and Tenure, which is composed of faculty members from various departments at ASU. The committee found that: 1), the procedures used to evaluate Sakren were faulty; 2), the documents used in the procedure were faulty; 3), the review itself is probably violating academic freedom; and 4), an independent panel should be set up to perform an unbiased performance review of Sakren.
Their recommendation was sent to Lattie Coor, the President of ASU. Coor
agreed with the first three findings, but did not set up an independent review of Sakren. He instead sent the review back to the Department of Theater - the very same people who had done the faulty review in the first place. Since there are a few people in ASU's theater department who seem not to care how many times their reviews of Sakren are thrown out, we can expect more of the same.
Sending Sakren's review back to the same panel may violate a statute that provides for assignment of an ad hoc independent panel to review the facts and make a decision when there is a material failure on the part of the department. The Committee on Academic Freedom and Tenure found that just such a material failure does indeed exist in this case. Furthermore, several ASU law professors have stated that sending Sakren's review back to the issuing committee violates his constitutional right to due process.
As a result, a court of law is being asked to decide whether Sakren's constitutional rights were violated, whether there was a breach of contract, and whether there was discrimination. Sakren said he is determined to fight back against this current political correctness trend of stamping out timeless classical literature because it is authored by dead, white, European males.
Professor Sakren is to be commended for standing up to the current fad of political correctness which has swept ASU's Department of Theater, and threatens to rid universities everywhere of Western literature.
Rachel Alexander is a second-year law student. Her column, "Common Sense," appears every other Monday.