By Susan Carroll
Arizona Daily Wildcat February 18, 1998

Likins OKs Nike contract talks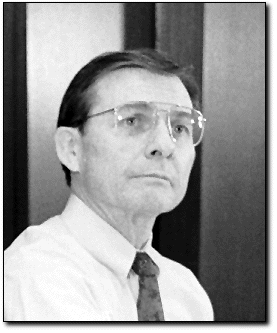 Arizona Daily Wildcat

Peter Likins


UA President Peter Likins gave Athletic Department officials the go-ahead to continue negotiating a contract with Nike after the company's chief executive officer promised to adhere to its code of conduct.

Likins ventured Feb. 10 to Portland, Ore., with Arizona State University President Lattie Coor to discuss working conditions for Nike's employees with company CEO Phil Knight.

"I felt it was necessary for me to be personally satisfied with Nike's employment practices before I could authorize other members of our university to continue negotiations," Likins wrote in a statement sent yesterday to University of Arizona deans, directors and department heads.

After meeting with Knight, Likins authorized further negotiations for the multi-year contract with Nike that would supply the UA's 18 intercollegiate athletic teams with uniforms and equipment.

"I wanted to meet Phil Knight and make my personal assessment of him and his commitment to appropriate employment practices," Likins stated.

He asked Knight for "firm guarantees" that Nike will continue to adhere to its code of conduct, which outlines practices Likins described as "exemplary."

Knight agreed to include a provision in the contract permitting UA and ASU to break the contracts if Nike knowingly violates its code of conduct or overlooks human rights violations made by subcontractors.

UA Athletic Director Jim Livengood said yesterday that he would like to see a neutral party inspect Nike's factories. He said that if the UA enters into the contract, it must figure out a way to be sure the code of conduct is enforced.

"If we do or don't sign the contract, people will be upset," Livengood said. "All we can do is get as much information as we possibly can, and then make a decision."

James Tracy, a UA media arts graduate student who has gathered 465 student signatures opposing the contract, criticized Nike yesterday for allowing only inspectors who are paid by the company into its factories.

"There are five or six organizations that operate independently in Indonesia, and Nike has refused them hands down," he said about companies that wanted to inspect the factories.

Tracy said by traveling to Oregon, Likins was "posing as a disinterested third party" when he should have been acting on the university's behalf.

Associated Students Sen. Cisco Aguilar said yesterday he is glad the code of conduct violation clause was added to the proposal.

"That's an accomplishment," he said. "That's awesome."

The Senate last semester turned down a resolution to oppose the UA-Nike partnership. Senators said they didn't have all the information they needed to make an informed choice on the matter.

Nike's code guarantees that it will not use forced labor or child labor. Under the code, workers are entitled to benefits mandated by local laws, including sick leave and minimum wage.

Last year, a disgruntled Nike employee leaked an inspection report by the accounting firm Ernst & Young that was intended for internal use.

The resulting Nov. 8 article in The New York Times stated that according to the report, workers in a Nike factory owned and operated by a Korean subcontractor worked 65 hours a week for $10.

Vada Manager, senior spokesman for Nike, said yesterday that the report described a problem that was rectified by the time the article was published. He said employees voluntarily worked overtime until Nike received Ernst & Young's report.

"In the past 25 years, a couple of incidences occurred that have been blown vastly out of proportion," Manager said. "These are not chronic problems. We do not have systemic or chronic problems with human rights violations."

Likins was out of town yesterday and could not be reached for comment.