Woman's tennis to play Northwestern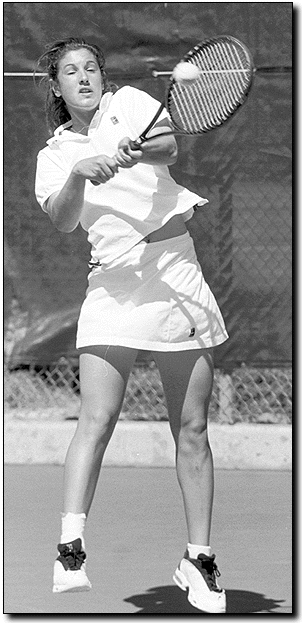 Nicholas Valenzuela
Arizona Daily Wildcat

Freshman Lindsay Blau returns a volley during a match against UNLV March 13. The Wildcats face off against Northwestern today at the Robson Tennis Center.


The UA woman's tennis team hosts Northwestern today at the Robson Tennis Center at 2 p.m.

The No. 45-ranked Wildcats are 4-9 overall and 0-7 in the Pacific 10 Conference.

Northwestern is currently ranked No. 23 by the Intercollegiate Tennis Association with a 6-3 overall record and 2-1 in the Big Ten.

"We have had a lot of hard matches recently that have given us some good practice," UA freshman Lindsay Blau said. Blau is the No. 1 singles player for Arizona.

The Wildcats are coming off three tough matches over spring break. Arizona fell to No. 10 Southern Cal 6-3, No. 6 UCLA 6-0 and No. 9 Texas 5-1.

Northwestern's doubles team is led by Laura Guignon and Katherine Nasser, who are ranked No. 31 in the country with a 7-5 record.

"With good competition we get better with each match," Blau said.

The UA women will be busier next week when they travel to Washington to face Washington State, Oregon and Washington.