Season of joy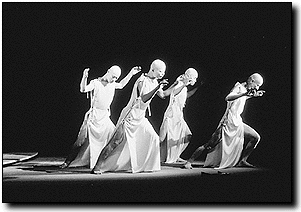 Arizona Daily Wildcat

Photo courtesy UApresents sankai Juku, Ushio Amagatsu's world-famous theatrical dance company, will be performing a work entitled Hiyomeki, which means "with a gentle vibration and agitation" October 12.


The 1999/2000 UApresents season, Shouts of Joy, will feature a wide variety of acts, such as Itzhak Perlman and Bobby McFerrin, as well as Broadway shows, dance performances, and world music experiences, to celebrate the close of one century and the genesis of another.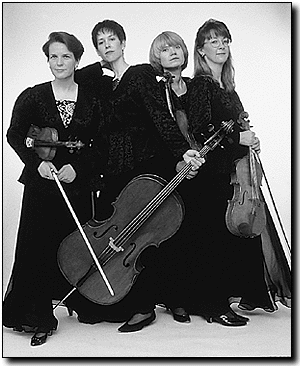 Arizona Daily Wildcat

Photo courtesy UApresents the Colorado Quartet, known for their innovative work with modern composers, will be performing April 15-16, 2000.

At the center of Shouts of Joy is the Millennium Project, a five-year program that will culminate this season in three special projects. The programs will celebrate the season's theme. The first is the Hallelujah Project, a concept of the Liz Lehrman Dance Exchange. When the company came to Centennial Hall two years ago, they showcased a piece that incorporated the participation of various cultural groups in Tucson. When they return in March for the Hallelujah Project, they will work with local choirs to explore faith and praise through dance and theater.

Voices from the Margins, a festival of solo artists, will feature actor and musician Rinde Eckert, performance artist Holly Hughes, comedian Marga Gomez and Danny Hoch, a hip-hop monologist. For these performances the audience will be seated on the stage at Centennial Hall for an intimate theater experience.

The Beethoven Quartet Cycle is a year-long project of the Emerson String Quartet, the Peterson Quartet and the Colorado Quartet. These ensembles will perform the complete Beethoven String Quartets in a series of performances at UA's Crowder Hall. The Cycle will also feature Young Beethoven, a program by local group Coyote Consort.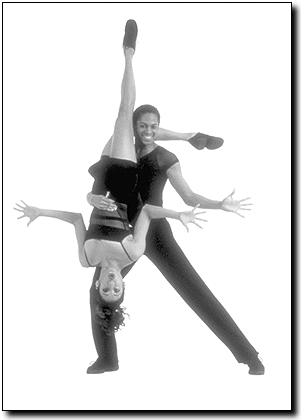 Arizona Daily Wildcat

Photo courtesy UApresents modern dance group Ballet Hispanico, recently reviewed in the New York Times as having "a dynamic mix of jazz dance and ballet," will be performing January 22, 2000, as part of UApresents' 1999-2000 season, Shouts of Joy.

In addition to this and to the Perlman performance, classical fans can look forward to the Royal Philharmonic Orchestra in January. Other classical performances include vocal chorus Chanticleer, and the English Concert performing the Bach Brandenburg Concertos with conductor Trevor Pinnock.

The next season will also be a good time for jazz. The November performance by Cuban legends Ibrahím Ferrer and Rubén González kicks off a series including the Joyful Noise performance and the Newport Jazzr Millennium Celebration, both in March.

Shouts of Joy includes several dance performances. October brings performances by Australian group Tap Dogs and Japanese dance/theater troupe Sankai Juku.

Reality arrives in November with a new program, Love Songs. Alvin Ailey American Dance Theater, a celebrated modern company, will appear in April.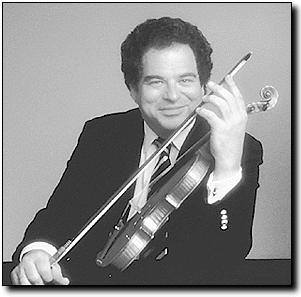 Arizona Daily Wildcat

Photo courtesy UApresents itzhak Perlman will perform a rare solo recital September 29 at Centennial Hall.

In response to the success of last year's Broadway Series, UApresents will feature four Broadway shows this season: Miss Saigon, Showboat, Riverdance, and the acclaimed Bring in 'Da Noise, Bring in 'Da Funk.

Shouts of Joy will also include a wide variety of acts from around the world, including Irish folk singer Mary Black, Turkish musician Burhan Öćal with classical guitarist and flamenco master Eliot Fisk, Paco de Lucia, and Ballet d'Afrique Noire's Mandinka Epic.

UApresents season packages are now available, and tickets for individual performances will be available Saturday, September 12. Call the Centennial Hall Box Office at 621-3341 for information.

Arizona Daily Wildcat

Photo courtesy UApresents bobby McFerrin, recently back from a writing sabbatical with playwright Tony Kushner, will be performing September 17.