3 Wildcats taken in MLB draft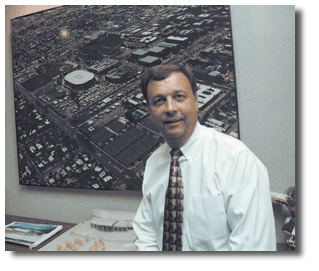 Keren Tully
Arizona Daily Wildcat

Jim Livengood, UA athletic director, won the athletic director of the year award from the inaugural National Association of Collegiate Directors of Athletics/Continental Airlines Division IA. Livengood will be presented the award in Reno, Nev. on June 14.


Arizona Summer Wildcat

The Arizona baseball team had three of its juniors taken in the Major League Baseball amateur draft last week.

Pitchers Josh Pearce and Mike Meyer and catcher Dennis Anderson were all selected by big league teams, but so far only one of the three has signed and one has decided to come back to school.

Anderson has signed with the Florida Marlins, while Pearce is still negotiating with the St. Louis Cardinals. Meyer, UA's closer in 1999, has told UA head coach Jerry Stitt he's coming back for his senior year.

"Mike Meyer has decided to come back," Stitt said. "That's great for us."

Anderson's decision was an easy one, said his father, Len Anderson.

"It's been a life-long dream for him," he said. "He worked extremely hard for this."

Anderson (.347 average, 8 HR, 39 RBI) is a former draftee, having been taken twice before by the Mets in 1996 and Giants in 1997.

"He wasn't sure he was mentally ready," Len Anderson said. "Looking back I think it was a good situation for him. I think he really grew and matured as a baseball player this year."

So this time, after being taken by the Florida Marlins with the No. 746 pick in the 25th round, Anderson became the first Wildcat to sign. He reported to the Marlins mini-camp in Melbourne, Fla., on Sunday and will soon be assigned to the Utica Blue Sox, the Marlins' short-season class-A team in the New York-Penn League.

"He enjoyed his time there (at UA) but it was his time to move on," Len Anderson said. "The scout yesterday told us he fully expects him to be in the major leagues."

Pearce (7-6, 5.63 ERA) was taken as a "sandwich pick," No. 82 overall, between the second and third rounds by the St. Louis Cardinals. It was the third time Pearce had been drafted, as he was taken by the Mets in the 40th round in 1996 and by the Giants in the 41st round in 1997, but both times he chose not to sign.

Meyer (3-0, 4.04 ERA, 3 saves) went in the 14th round to the San Francisco Giants with the No. 438 pick of the draft. Meyer had also been drafted before, going in the 69th round to the Dodgers in 1996.

The Wildcats have lost two of their signees for 2000 and could also lose four more signees for the upcoming season.

Pitcher Jerrod Fuell of Tucson's Palo Verde High School signed with the Tigers after being taken in the 10th round, and pitcher Mario Mendoza of Central Arizona College signed a free agent deal with the Anaheim Angels.

Among the rest, the most notable name was Chris Duncan, the younger brother of UA right fielder Shelley Duncan. He was taken by the St. Louis Cardinals with the No. 46 pick of the draft. Dave Duncan, Chris and Shelley's father, is the pitching coach for the Cardinals.

"I heard other teams were going to do that, (but) not the Cardinals," Stitt said of Chris Duncan's high draft selection.

Stitt said Duncan's father was not the only factor in the decision.

"I think it's because he's a great player," Stitt said. "I talked to him before the draft. We did talk that if he was in the top two rounds he would sign."

Stitt said he hasn't heard from Duncan since, as he is traveling with the Cardinals and his father at the moment.

"I think we're going to lose Chris, but the rest, I don't know," Stitt said.

Other UA recruits drafted included infielder Matt Abram (Diamondbacks, 10th round), catcher Ken Riley (Marlins, 31st round) and pitcher Klent Corley (Angels, 48th round).

"Ken Riley did get drafted but late, he kind of out-priced himself like Shelley did last year," Stitt said.

Riley is the favorite to be UA's starting catcher in 2000, Stitt said, replacing Anderson.

Stitt said he has not heard what other recruits are planning on doing.