Regents to consider Casa Feliz purchase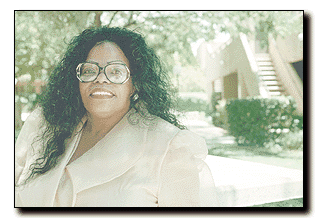 Nicholas Valenzuela
Arizona Summer Wildcat

Casa Feliz resident Ruby Carter may have to move out of her apartment if the University of Arizona buys the complex for student housing. Although some other residents and neighbors do not want the UA moving into the area, Carter supports the plan.


Arizona Summer Wildcat

Ruby Carter has called Casa Feliz home for 15 years, but she may have to move out in the name of higher education.

Carter and the other Casa Feliz apartment building residents will have to leave if the Arizona Board of Regents authorizes the University of Arizona to purchase the complex for student housing at its meeting tomorrow and Friday.

Although moving would be an inconvenience, Carter said she supports the university taking steps to provide safe housing for students because she is an advocate of education.

UA officials originally had plans to lease the 138-unit property and convert it into a residence hall to handle a shortage in student housing space, but the owner offered to sell and administrators made a purchase offer.

"I feel the university has an obligation to protect the students, and if indeed that includes purchasing property around the university that makes it safer for young men and women to participate in their educations, I support it, " Carter said.

Controversy has surrounded the issue, fueled by neighborhood concerns that the university is overstepping its bounds. Casa Feliz is located at 1201 E. Drachman St. - two blocks north and two blocks west of the current university planning area.

Carter said she would rather have university officials overstep their boundaries to provide a safe environment for the incoming students, although she knows most of her neighbors don't agree.

"I appreciate knowing (UA officials) do care, even at the cost of me having to move," Carter said.

Ron Anderson, Carter's 29-year-old son and former resident, said he doesn't agree with the university proposal to purchase the apartments.

"I don't know if that would go over too well with these residents," Anderson said. "A lot of people around here respect the university and something like that would put people in an uproar."

Anderson called the university proposal a power move because "the apartments are out of the regular realm of the university, but they want it anyway."

Carter has known everyone who has come and gone in her 15 years at Casa Feliz, and for many of the senior citizens who live there, having to move would be more than just difficult.

Senior citizens who live on a fixed income won't be able to afford first and last month's rent for a new establishment, and those in subsidized housing programs would have to reapply, she said.

"It seems like it's a terrible thing, but it makes me happy to know the university will provide for students," Carter said. "I really applaud the idea."

Board of Regents President Judy Gignac said she opposes the purchase proposal, citing the planning boundaries as her main concern.

"Purchasing outside the boundaries without knowing what will happen in the future is a big mistake," Gignac said. "It would be terribly disruptive to the neighborhood."

Gignac said boundaries should be set and followed.

"Purchasing is a long-term impact on the community to solve a short-term housing problem," she said.

Regent Jack Jewett said the issue is tough to resolve.

"Hopefully, we're going to be able to balance the needs of the neighborhood with the needs of the university, specifically the needs of student housing," he said. "The university has been a great neighbor and we certainly would attempt to mitigate any suggested disruption."

Jewett said every effort needs to be made to satisfy neighbors' concerns.

UA President Peter Likins said the original intention was to lease the property, but since the owner intended to sell, the university needed to make a decision.

"The only difficult issue for this ABOR meeting in my opinion is the Casa Feliz Apartment acquisition, but this is a thorny problem indeed," Likins said in an e-mail interview.

Ultimately, Likins said the university would like to sell the property to a private party, and then lease it back from them.

"If we can complete this cycle, all will be well, but in the meantime there will be stresses to resolve," Likins said.

Carter and the other residents of Casa Feliz could lose their homes because of a university housing shortage. But Carter said while some may not like it, they will accept the decision.

"Others will want to fight it to the last day," Carter said. "People who will object to it are those who do not understand what needs to happen to continue education."