Weekend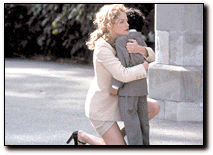 Wildcat File Photo
Arizona Daily Wildcat
Gloria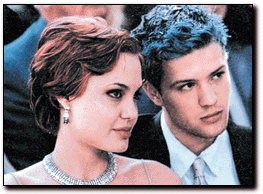 Wildcat File Photo
Arizona Daily Wildcat

Playing by heart

The following films open in Tucson this weekend:

A Simple Plan - Sam Raimi directs and Bill Paxton, Billy Bob Thornton and Bridget Fonda star in this film noir tale of money, murder and mischievous mayhem. Catalina, Century Gateway 12.

Gloria - Sharon Stone stars in Sidney Lumet's latest, about a woman marked by the mob who becomes the accidental guardian of a six-year-old boy who also has a price on his head. Foothills, Century Gateway 12, Century Park 16.

Playing By Heart - An all-star cast, including Gillian Anderson, Sean Connery, Angelina Jolie, Dennis Quaid and Madeleine Stowe feature in this exploration of love and life in modern Los Angeles. Catalina, Century Gateway 12.
Music
Hipster Daddy-O is at The 3rd Stone tonight. Call for more info.
The Pork Torta, featuring Serge and Bob Log III, is at Club Congress tonight. $4 admission, 21+.
Hawaiian Slack Key Guitar, complete with Hawaiian dancers is the island attraction at The Rialto Theatre tomorrow night at 8 p.m. $16 advance.
Yungchen Lhamo performs as part of the Tibetan Children's Village Tour at the UA Social Sciences Auditorium tomorrow night at 7 p.m. $10/$5 for students and seniors. Proceeds benefit various Tibetan relief funds.
Monster Magnet storms into The New West Gotham Sunday night at 8 p.m., along with Kid Rock and hed pe. All ages.
Venue
Film
Catalina, 2320 N. Campbell Ave., 881-0616
Foothills, 7401 N. La Cholla Blvd., 742-6174
Century Gateway 12, 770 N. Kolb Rd., 792-9000
Century Park 16, 1055 W. Grant Rd., 620-0750
El Dorado, 5925 E. Broadway, 745-6241
De Anza Drive-In, 1401 S. Alvernon Way, 745-2240
La Vista 4, 265 W. Valencia Rd, 746-1823
Music
Club Congress, 311 E. Congress St., 622-8848
The New West Gotham, 4385 W. Ina, 744-7744.
The Rialto Theatre, 318 E. Congress St., 740-0126
The 3rd Stone, 500 N. 4th Ave., 628-8844
UA Social Sciences Auditorium,
University of Arizona, 297-6016.