Terry lands player of the week award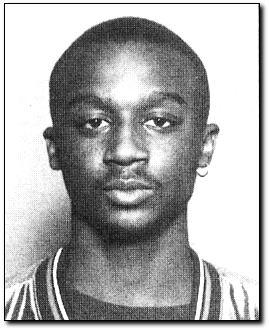 Wildcat File Photo
Arizona Daily Wildcat

Jason Terry The UA point guard was named Pac-10 Player of the Week after home wins against Stanford and Cal last weekend.


UA men's basketball senior point guard Jason Terry said after the Wildcats' 91-74 win over California that he hoped he would not get the Pacific 10 Conference Player of the Week award.

"Let them save it for later in the year when I do something really important," he said.

Despite his wish, however, Pac-10 commissioner Tom Hansen announced yesterday that Terry was indeed the conference player of the week for his performances in an Arizona sweep of the Bay Area schools over the weekend.

Terry averaged 27.5 points, 4.0 rebounds and 4.5 assists while playing 37.5 minutes per game in wins over No. 3 Stanford and Cal over the weekend. He also went 16 for 16 on his free throw attempts and broke Reggie Geary's UA all-time record for steals in a career.

A finalist for the John R. Wooden Award for the national player of the year, Terry played the weekend series 15 pounds under his normal weight due to a respiratory and stomach virus that had plagued him since before the Oregon State game Jan. 23.

"He didn't let many people know about it, but he was one sick puppy," head coach Lute Olson said.

The head coach added that pre-season doubters of Terry's ability to be an effective starting point guard have probably had to change their minds.

"Ask them now if they think he is," he said.

Terry must now focus on his final return home when the Wildcats face Washington Thursday night in Seattle, where the Huskies are riding an 11-game winning streak.

Terry, a former popcorn vendor at UW games while growing up, had committed to play for the Huskies before changing his mind and heading to Tucson.

Since his arrival, Arizona has been to the Sweet 16, the Elite 8 and won the National Championship. He was widely considered the top sixth-man in the country last season as the Wildcats cruised to the Pac-10 title, a feat he said this year's team could also accomplish.

"We think that we still have a chance (to win the Pac-10)," Terry said. "With this team, this year, if we are focused, there is nobody that can beat us."