Calendar
October 1 - October 7
Thursday, Oct. 1
Orts Theater of Dance presents Deep Recesses - Wide Expanse, a concert featuring four premiere works. One is a collaboration with UA dance faculty member Melissa Lowe and Orts Artistic Director Anne Bunker, which was inspired by Bunker's recent trip to Scotland. Preview the rolling hills of the isle today at 10:30 a.m. for $5. The show runs at 8 p.m. Oct. 2 and 3, and at 2 p.m. Oct. 4 in the PCC Center for the Arts Proscenium Theatre. Tickets are $10 in advance, $8 for seniors and students, $10 and $12 at the door. Phone 624-3799.

Le Ballet National du Senegal, the premiere traditional Senegal dance company, will be performing its full-length work Pangols tonight at Centennial Hall. "Pangols" is a West African word that refers to the spiritual nature present in all beings and things; each dance uses this idea as a base. Before the concert, which begins at 7:30 p.m., a free presentation will be offered by dancer and choreographer Barbea Williams from 6:45 p.m. to 7:15 p.m. in CESL Room 102. Tickets for the performance are $16, $22 and $28, half-price for students with ID and children 18 and under. Phone 621-3341.

The Blues Concert Series, hosted by Tucson's Juke Joint Boondocks, is still going strong. Tonight the fire is fueled by Canned Heat at 9 p.m. 3306 N. First Ave. Tickets: $10 advance/$7 students, Tucson Blues Society members. Phone 690-0991.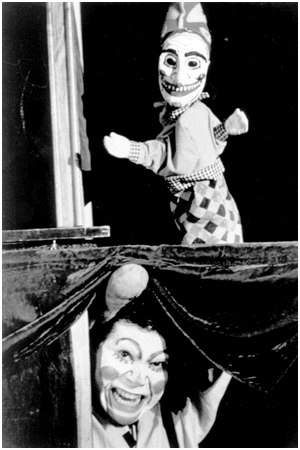 Friday, Oct. 2
Fans of the Joseph Gross Gallery in the Memorial Student Union, will appreciate "TRIBUTE," the Gallery's 20 Year Anniversary Exhibition, which will feature the work of 12 artists who have contributed their creativity since the gallery opened. Observe the works of Mary Bates, James Davis, Baily Doogan and Rudy Fernandez, just to name a few, at the opening reception tonight from 5 to 7.

Enjoy a contemporary version of a medieval tale in Borderlands Theater's Two Days of Grace at Middleham, a new play that interweaves the life and marriage of Richard III with a modern love story. Tucson Center for the Performing Arts, 408 S. Sixth Ave. Preview, 8 p.m. Tickets: $8/$7 students. Phone 792-8480. The play runs through Oct. 10.

Those who swoon over Keanu Reeves won't want to miss the special performance of Dogstar, with special guests The Sandrubies and The Sunkings. Club Congress, 311 E. Congress St., will host this final blast before the Fall Crawl invades the venue tomorrow. Tickets are $10. Phone 622-8848 for showtimes.

It ain't Sesame Street, but the Henson Festival of Puppet Theater, presented by UAPresents, promises an evening of bizarre, twisted and wholly entertaining fare from non-human performers. A production of Teatro Tinglado of Mexico, The Repugnant Story of Clotario Demoniax, is an inventive, dark puppetry performance for adults only, tonight and Saturday at 8 p.m., and Sunday at 7:30 p.m. If racy puppets aren't your thing, Short Stories, from the Hugo & Ines Theater of Peru (for ages 7 and up) will be performed Saturday and Sunday at 11 a.m. and 2 p.m. All shows are intimate, on-stage performances at Centennial Hall. Phone 621-3341 for ticket info.
Saturday, Oct. 3
It's better than an herbal alternative... it's a satisfying mixture of music and caffeine at Starbucks tonight. Kool-Aid Wino will perform while you and your date slurp your lattes. Starbucks Cafe, 802 E. University Blvd. Phone 620-9344.

Get out your parachute pants - the Club Rhythm Dance Jam is in town! This smoke-free all-ages alternative dance event celebrates alternative, tribal, techno and a variety of world-wide ethnic music... as if THAT weren't enough, they even throw in some blues, soul and rock 'n' roll for good measure. Mat Bevel Institute, 530 N. Stone Ave. Phone Tickets $5/$1 for members.
Sunday, Oct. 4
He was first known for his appearances on TV show M*A*S*H in the '70s, but now songwriter Loudon Wainwright has passed up a guest spot on The Love Boat to appear HERE in our very own Temple of Music and Art, 330 S. Scott Ave, at 7:30 p.m. Tickets are $15, $13 for In Concert! members. Available at Hear's Music, Antigone Books or by phone at 327-4809. Student rush tickets will be available at the door for $10.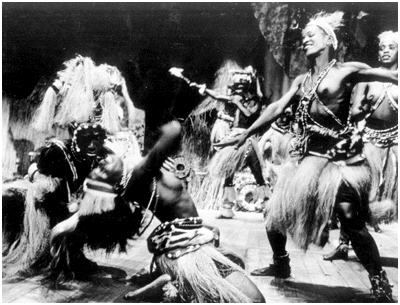 Wednesday, Oct. 7
Praised by Mikhail Baryshnikov and touted as "The Mozart of Modern Dance" by the Washington Post, Mark Morris will lead the Mark Morris Dance Group in a program of four separate dance works: Medium, I Don't Want to Love, Grand Duo and Three Preludes. The performance will be preceded by a free Arts Encounters discussion with Morris at 6:15 p.m. at Centennial Hall. Tickets are $28/$22/$16. Phone 621-3341.

Tonight's your chance to see "rock comic" Mark Eddie. A "rock comic," if you are uninformed, is a stand-up comic who jokes in song, usually with an instrument slung on his person. Presented by UAB's Rising Star Entertainment, it all begins at 8 p.m. in the Senior Ballroom, upstairs in the Student Union. Tickets are $4. For info, phone 621-5779. Sepultura, Vision of Disorder and Earth Crisis, an inspirational crew of optimists will share their joy with you at the Rialto Theatre, 318 E. Congress St. Phone 740-0126 for tickets and times.
Ongoing
Stop by and check out Transmorgrifier (which translates: "to change in a fantastic or bizarre shape or form") in the Lionel Rombach Gallery. This dynamic exhibition of paint, sculpture and video installation records the changes and joys an artist derives from his or her work. Credit goes to premiere artists Tim Rutti, Jack Shotbolt and James Shaub. Free, not to mention very cool.