Campus Health accredited for 8th consecutive time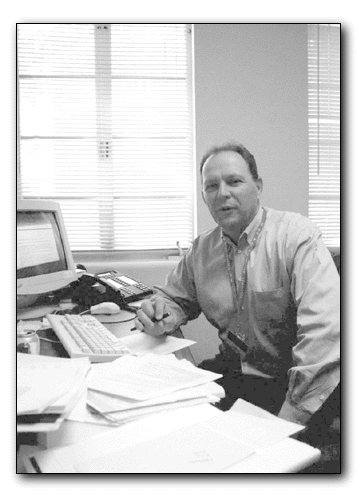 Aaron Farnsworth
Arizona Daily Wildcat
Campus Health assistant director Kris Kreutz acknowledges the center's newest three-year accreditation. The UA's Campus Health Center handles more than 65,000 visits a year.
The UA Campus Health Center will continue to serve students after receiving a three-year accreditation from the Accreditation Association for Ambulatory Health Care Inc. this month.
"We are the first in the nation ever to receive the three-year accreditation and have done so eight consecutive times," said Kris Kreutz, Campus Health assistant director for administration who orchestrated the accreditation process.
Accreditations can be awarded for a six-month period, one-year period and a three-year period.
"We consistently receive a three-year accreditation," said Director Joyce Meder.
The center was first accredited in 1978, and since then has been accredited eight consecutive times - each time receiving the three-year accreditation, Meder said.
Campus Health received word on the accreditation two weeks ago, Meder said.
The accreditation committee investigated eight areas of the medical center: rights of patients, governance, administration, quality care provided, quality management and improvement, clinical records, professional improvement, facilities and environment.
The committee also examines several medical charts selected at random, to see if the center gave the best diagnosis based on what the patient presented, Meder said.
"Our financial records must also be in order," she said. "The committee looks to see that we didn't take money for a trip to Hawaii."
The committee also looks at free literature the center offers, as well as emergency services, X-ray departments, pharmaceutical services, urgent care facilities, occupational health services and research activities.
The student health center averages 60,000 to 65,000 visits per academic year by students.
"That is about 55 percent of the students," said Kreutz. "The other 45 percent of the students tend to have to use managed health care off-campus, since many are Pima county residents with pre-established health care."
The center provides a variety of health care services to UA students including women's health, general medicine, sports medicine, urgent care, health promotion services and counseling and psychological services.
The center opened in 1917 at its current location at the corner of North Cherry Avenue and the UA Mall and has 120 full-time employees. The current facility was built in 1936.
The center also offers immunizations - like flu shots - and other health and wellness services like yoga classes and seminars on stress management.
Students opting for on-campus health care said they were pleased with campus health services.
"I use the health center because I can walk right in and get health stuff. It's accessible ... it makes life better for students. It's just easy," said physiological sciences freshman Ryan Mojahed.
"It's cheap health insurance - 60 bucks a semester," said Aaron Silverman, undeclared freshman.