Every little thing she does is magic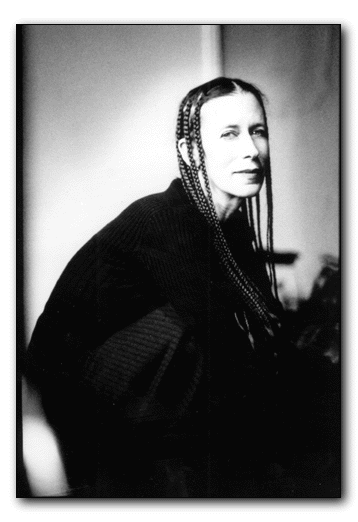 Arizona Daily Wildcat
Photo Courtesy of UA Presents In "Magic Frequencies," Meredith Monk combines science fiction, dance, music and theater into an avant garde performance art. Her company performs at UA's Centennial Hall on Friday night.
For more than 35 years Meredith Monk has innovated artistic style, and tomorrow night she will showcase her award-winning performance art and vocal technique at UA's Centennial Hall.
Her latest work, "Magic Frequencies," blends science fiction and folk art with Monk's signature whimsical style.
"This show is science fiction more like the 'Twilight Zone' and less like 'Star Wars,'" said Monk. "The viewer sees the magic in ordinary activities - the possibility for the extraordinary.
"It's a poignant view of Earth, but it lets people relax. (It is) a poetry of the senses," she added.
In addition to fusing the senses, Monk also chose to combine music, dance and theater in her work - mediums other artists have kept separate.
"My philosophy was a holistic way of working that is an antidote to the fragmentation in society," she said.
While this avant garde approach to performance has developed over Monk's extended career, it began when she was in college.
"One day in the mid 60s I realized that the voice has the flexibility of the spine," said Monk. "I made a non-verbal vocabulary of singing called 'extended vocal technique.'"
Through this "extended vocal technique," she has encouraged students to use greater range, and to not be inhibited by traditional approaches to forming sounds.
"I do not use Western pear-shaped tones - the voice has unlimited abilities," said Monk. "I think of the voice as a physical and kinetic instrument. There are many ways of producing sound."
Monk said that just one voice has the capacity for creating multiple manifestations.
"Within the voice are different genders, ages and colorful characters," she said.
Monk's family also provided a strong influence, having several generations of singers and performers. Her mother sang radio commercials, her grandfather was a bass baritone in Russia and her great-grandfather sang in their synagogue as a cantor.
"I sang before I could talk, and I read music before I could read words," said Monk.
The use of verbal communication has continued to play a secondary role to musical expression in Monk's work.
"Because I do not use words, the voice itself is a direct connection to emotions," she said. "People relate to it in an open-hearted way, and it is very global."
For Monk, one of the highlights of her career came last October at the World Sacred Music Festival in Los Angeles. She performed three a cappella songs as a vocal offering to the Dalai Lama.
"It was very, very special - very meaningful for me," Monk said.
After three decades of music, dance and theater, Monk has created over 100 pieces and continues to work with her company, The House, formed in 1968.
"I keep pushing to find something new," she said. "Discovery keeps me going."
Ultimately, Monk said she wants the message of "Magic Frequencies" to be life affirming.
"I hope people will come and feel more alive, refreshed," she said. "I want them to see things they might take for granted."