UA's 'hottest girl' makes Rolling Stone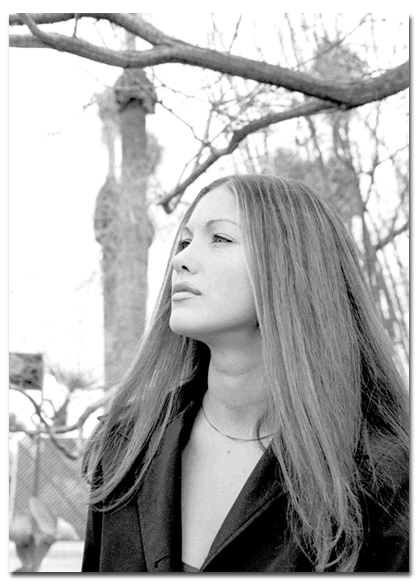 Aaron Farnsworth
Arizona Daily Wildcat
Speech and hearing sciences senior Christy LaMont has been chosen by Rolling Stone magazine as the most beautiful woman at UA. LaMont was nominated by her fellow male students and followed around for a week long interview by Rolling Stone.
Kristy Lamont is hot.
At least according to Rolling Stone magazine reporter Eric Heddagard. Lamont is the subject of Heddagard's article, "A Day in the Life of the Hottest Girl at the U of A, " scheduled to be published in Rolling Stone this year.
"I did a story a few years ago about the No. 1 party animal at Florida State University, so I became interested in doing a story like that one," said Heddagard, a free-lance reporter based in New York.
He compiled data by visiting local bars during the last week of January, asking various male students who they thought was the hottest girl at the UA.
A few names kept coming up, Heddagard said, including biochemistry junior Brianna Bell, a model who has been doing publicity work for the Miss Universe beauty pageant.
Heddagard contacted Bell, but after conferring with her agent, she didn't return his call.
"I was really concerned with the approach, and the exact publicity I would get," Bell said. "I just didn't want the article to portray me as a good time U of A girl who just drinks, drinks and drinks."
Lamont, a speech and hearing junior, returned Heddagard's telephone call, and soon after agreed to the article.
"Her (Lamont's) name was always mentioned and made the list because she is so damn hot," Heddagard said. "Many guys thought she had graduated, but turns out she just has a boyfriend and wasn't in the scene as much."
Lamont said before agreeing to the article, she wanted to make sure it was official.
"I was pretty concerned first, so I called the magazine and spoke to his supervisor to see if it was legitimate," Lamont said. "I met him (Heddagard) at Starbucks the next day and he made me feel really comfortable."
The research for the story involved Heddagard to spend the first week in January with Lamont, doing everything she did, with some exceptions.
"He said I could have my down-time and just be alone," she said.
Heddagard said trailing Lamont gave him another taste of college life.
"I went with her to classes, and fell asleep, just like I did when I was at college," Heddagard said.
Lamont also went through a series of interviews with Heddagard.
"There were really no right or wrong answers, more personality-type questions," Heddagard said. "Lamont is just the all-around package girl."
During her sophomore year, Lamont modeled for the Campus Athletic catalogue. She is also an ex-Pi Beta Phi sorority member and was a high school cheerleader.
Heddagard also interviewed Lamont's friends and her boyfriend, Luke Kallis.
"It (the article) was very out of the blue and random, but I think it was a great experience for her," said Kallis, a 1999 graduate. "Eric was so straight-forward and honest, and I was very comfortable with him doing the story."
Lamont's parents were also supportive of the article.
"I really didn't know how they would react with it ... but they were surprisingly happy about it," she said.
The article is being written by Heddagard and will be submitted to the magazine upon completion.
An agreement was made to have Lamont preview many sections of the article prior to publication.
"He is letting me have an opinion in what I want in the article," Lamont said. "I am a pretty normal person, I don't do anything that is really out of the ordinary. But I will be nervous before the article comes out."