2000 years of laughs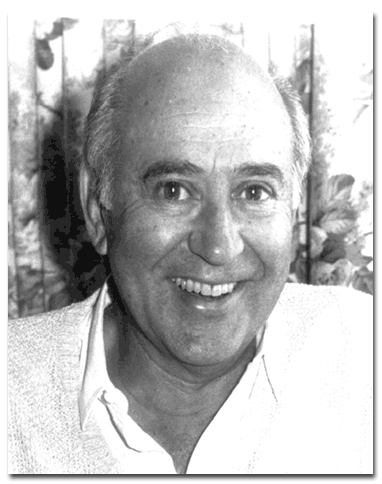 Arizona Daily Wildcat
After four decades of entertaining audiences as a writer, director and actor, Carl Reiner is touring the country with performances similar to the one he will give next week at the University of Arizona.
Reiner, whose stand-up act will benefit the Hillel Foundation, said he feels a special connection to his audience.
"I'm a favorite among Jews because I am Jewish," he said. "There's a warmth that comes across the stage - fruits that happen emotionally."
Reiner's career has been multifaceted but has always focused on comedy.
"One of the things you know as a kid is that you can make people laugh," he said. "I knew right away I wanted to be an actor, a swashbuckler like Ronald Coleman or Errol Flynn."
In addition to creating the "Dick VanDyke Show," Reiner starred as the interviewer in "The 2000 Year-Old Man," and directed "Oh God!" and "The Jerk."
As a child, Reiner's style was influenced by Charlie Chaplin, Buster Keaton and the Marx Brothers.
"I loved the Marx Brothers," he said. "I always looked forward to what they had coming next at the theater."
During the Depression, Reiner's brother saw an advertisement in the paper for actors, and his long career began.
"I became an actor by both accident and luck. Unfortunately, World War II was not lucky, but it gave me a break," he said.
During the war years, Reiner worked as a radio operator and a French interpreter. He was almost sent to fight at Iwo Jima, but a soldiers' entertainment group needed someone to do stand-up and they asked for Reiner.
"In the Army, I developed my chops as a comedy performer, and that's where I started to write," he said. "I credit the Army with making a comedian out of me."
His lengthy career has yielded some of America's greatest comedy treasures, but Reiner considers his family - not his work - his greatest achievement.
"I have a very nice family. They're a little neurotic, but that's par for the course," he said. "I've been married for 56 years and my kids are healthy. Celluloid disappears, but good genes last forever. It's how the world continues that's most important."
During his career, however, Reiner called "The Dick VanDyke Show" his most enjoyable working experience.
"I created the show, spent five years on it, wrote 40 of the first 60 episodes and we made it work - it was exciting," he said.
Despite all this excitement, Reiner said he also faced everyday problems.
"It's the same challenges for everyone. Between 1942 and 1945, it was keeping alive. Then, it was making a living and keeping a family going," Reiner said. "I don't look at the bad things, but luckily not too many have happened to me. It's boring, but it's OK to be boring here."
Reiner advised aspiring actors, directors and comedians to look at their own lives for inspiration.
"The main thing with the arts is to find out who you are and then show yourself to your audience," he said. "It has to be coming out of you, don't make a version of someone else. If you use your own experiences and feelings you will be applauded."
Over the years, Reiner has observed many changes in the way people use comedy.
"It has changed because the self-censorship has disappeared. But there is the same percentage of good comedy today as there was 30 years ago," he said.
One of Reiner's most beloved creations came from his long-time collaborator, actor/director Mel Brooks.
"We have never stopped eating together and going to the movies," said Reiner of his friendship with Brooks.
The two created the "2000 Year-Old Man" comedy album over 35 years ago, and recently made the "2000 Year-Old Man in the Year 2000."
"There was a long time frame between the two albums - the 2000 Year-Old Man was put to bed, but he was never buried. I think he'll say something soon, and we can see what's in his brain," Reiner said.
Reiner's Centennial Hall performance is next Tuesday night at 7. General admission tickets are $30 to $35, half price for students. Call Hillel at 624-6561 for more information.