UA child care funds could see huge boost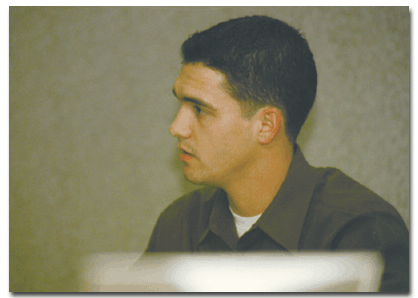 Arizona Daily Wildcat
Photo by: GAVIN STEVENS
Senator Ryan Roa speaks to the ASUA Senate last night in the Memorial Student Union. The senate funded $25,000 towards child care in hopes to get the administration to increase the child care subsidy to $75,000.
In two separate resolutions last night, the ASUA Senate demanded an additional $25,000 for UA child care subsidies and kicked in $2,500 of its own money to encourage administrators.
The Senate will allocate $2,500 of its own money to help the program - which helps pay child care costs for student parents. ASUA President Cisco Aguilar will also give $2,500 from his presidential budget to bring the organization's total contribution to $5,000.
"We're hoping the administration will see our contribution and add to it," said Sen. Ryan Roa, who co-sponsored the resolution with Aguilar.
The resolutions, which were both approved unanimously, asks administrators to increase the subsidy from $50,000 to $75,000 by July 1.
UA President Peter Likins and Aguilar could not be reached for comment last night.
Roa said Aguilar and him came up with this lobbying technique after talking to UA administrators.
Administrators told Aguilar that ASUA has consistently asked for child care funding, but have not given anything from their own budgets.
"This will help us show our support for child care," Roa said.
Executive Vice President Ben Graff agreed.
"At least we're talking the talk and walking the walk," Graff said.
Last January, the Senate requested $150,000, but Likins was only able to increase the subsidy from $12,000 to $50,000.
Graff said that although the Senate and Aguilar will give $5,000, it does not guarantee the administration will subsidize the whole $75,000. However, Graff said he is pleased that ASUA is showing its support for child care.
"By using a portion of the student funds, it will help send a message," Graff said. "This is the most effective lobbying effort by ASUA."
Graff said he was happy the extra $5,000 will go to help UA's estimated 2,500 to 3,500 student parents.
Sen. Julie Burkhart said the resolutions were important.
"I'm in complete support of this, it's a great way to show our support for the student body," Burkhart said.
In other business:
The Senate also finalized a survey of several Senate re-structuring proposals that will be distributed to college councils sometime next week.
The survey lists five different ways the Senate could be re-structured.
Some of the options include having the Senate re-structured to include a representative from each college; leaving the Senate as it is; appointing campus representatives to lobby the Senate; or dividing the campus into districts with regional representation.