ASUA senators discuss proposed smoking policy changes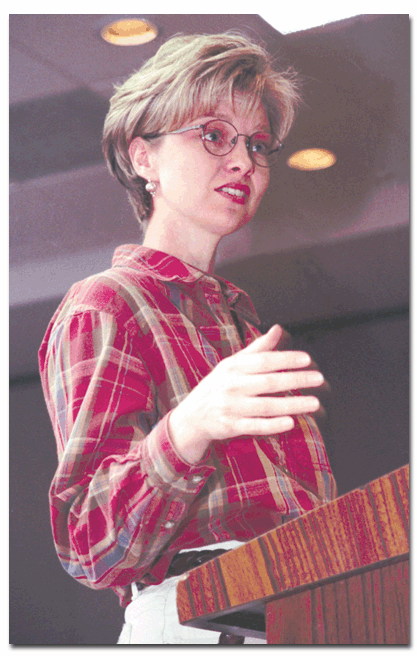 Arizona Daily Wildcat
Proposed changes in the UA's smoking policy may have found a new ally in the ASUA Senate.
"I'm in full support of this," said Associated Students Sen. Shane Brogan. "To non-smokers, it's hazardous."
If the UA policy is changed, it will require those who smoke to do so 25 feet away from all university buildings.
Sen. Michael Dobbs said he agreed with the policy change to improve the health of the University of Arizona community.
"I find it most annoying to choke on someone else's smoke, this will help a vast majority live easier," Dobbs said.
Presented to the Senate as a discussion item by Melissa McGee, health educator for the UA Campus Health Service, the proposal was almost changed into an action item and thus voted on.
Four senators were in favor of changing the smoking policy into an action item and five against, keeping it a discussion.
"I would like a little bit more time to review (the proposed changes)," said Sen. Julie Burkhart.
McGee said she understands why the senators wanted more time before voting on the changes.
"I think they're making the right decision postponing any vote," McGee said.
She added that she thinks that the senators need to research the issue further.
While Campus Health officials decided to seek ASUA's approval, the Senate has no final say on the policy.
The final decision on the proposed changes will be made by UA President Peter Likins.
The new policy - drafted by the Campus Community Health, Wellness and Safety Committee - would still have exceptions.
The outdoor concourses of McKale Center, Arizona Stadium, Babcock Inn, the Corleone Apartments and the stairwells open to the outside would all still allow smoking.
"It's basically an air quality issue," McGee said. "I'm here to clarify any issues and to clarify any concerns."
Some senators questioned how the proposed policy changes would be enforced.
"What happens if somebody gets caught smoking (within the proposed 25 foot no smoking area around university buildings)?" Brogan asked.
McGee responded that it would be handled by the department dean or head when a complaint is filed.
Sen. Dwight Maloney asked what effects the policy changes would have on outdoor areas on the upper levels of the new student union.
"That's a problem that's going to be an issue once the new union is built," McGee responded.
Senators will have a week to review the proposal and are expected to vote on whether to support the changes at next week's meeting.
"This is the draft that we're hoping to take to the president," McGee said.
Campus Health will still take the proposed changes to other campus organizations like Faculty Senate and the Staff Advisory Council.
If Likins approves the proposed smoking policy, it could go into effect by July, McGee said.