'Show Boat' showcases the return of local talent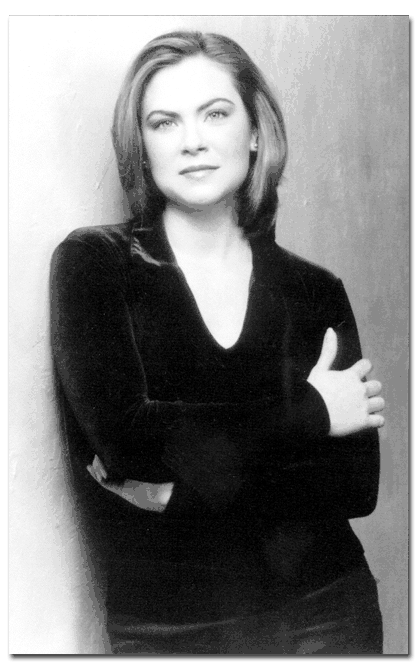 Arizona Daily Wildcat
Broadway musical stars Sabino High School graduate
When Broadway's landmark musical "Show Boat" opens tonight at UA Centennial Hall, the stage will come alive with the singing and dancing of a national act along with the talent of a local star.
Jodi Darling, a Tucson-born member of "Show Boat's" ensemble and an understudy to the lead role, Magnolia (Jennifer Evans), will hit the stage tonight at 7:30.
Darling remembers her days as a performer at Tucson elementary schools and Sabino High School in the early 90s, as being the most influential for her career.
"I was always involved in theater at Sabino. I was the girl that was in chorus and drama and always sang the Star Spangled Banner," she said.
"Show Boat" tells the story of the Cotton Blossom, a showboat sailing the Mississippi River, and its captain, Andy Hawkes (Kerry Sensenbach). He, along with wife Parthy (Kim Grogg), watch as their beautiful daughter, Magnolia, falls in love with Gaylord Ravenal (Jason Fleck), a handsome young riverboat gambler and actor.
Darling not only sings as part of the show's ensemble but also occasionally fills in for Evans as Magnolia when the opportunity arises.
"I've gone on several times as Magnolia," Darling said. "Most of the time, they try and give a fair warning, but it has happened where someone has had to leave in the middle of the show, so I'm on guard. I'm her backup."
Now living in Brooklyn, N.Y., Darling graduated from Northern Arizona University with a degree in music. She said she chose NAU because she fell in love with Flagstaff and the smaller size of the school.
After college, she moved to New York where she auditioned for countless shows and struggled to make ends meet.
"Having to make ends meet by waiting tables, it's hard to feel good about yourself," she said. "I wish you could hear me sing because I'm not a good waitress."
Darling's fiancˇe is an actor as well, making it more difficult to be away from home for extended periods of time. Yet, despite the amount of time and energy put into her career, Darling said she remains optimistic about her future and her first trip home since December.
"It's hard to be away but there is nothing like performing," she said. "At the end of this show especially, I have a lump in my throat at the end of every show."
Darling's family has local roots as well. Her mother teaches at Aqua Caliente Elementary School, her stepfather teaches at Tanque Verde Elementary School, and her brother attends Pima Community College.
"I am super excited about it," she said about performing in Tucson. "My parents are bringing their students and my fiancˇe is flying out."
Darling also recognizes that along with a major role in a Broadway hit comes self-motivation and sacrifice. Darling said the acting business has proved to be a difficult one to master.
Yet, she continues to hold her head high and remind herself of her love of music - which was why she got involved with this career.
"The competition is really hard. Just making it is work for me," she said. "It's all about perseverance and being seen by the right people. You have to believe in yourself and be true to yourself."
"Show Boat" runs through Sunday. A free discussion of musical theater will be offered by Stuart Moulton of Tucson's Invisible Theater 45 minutes before tonight's show in room 102 of the Center for English as a Second Language.