Moby brings music, perspective to Tucson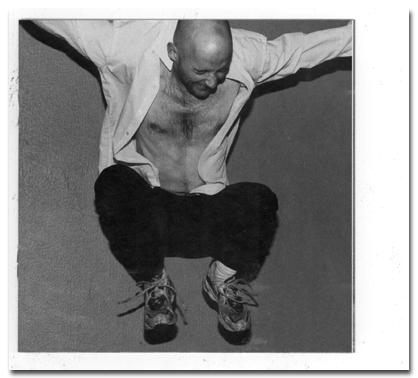 Arizona Daily Wildcat
Click here for the full length Arizona Daily Wildcat interview with Moby. The entire session is 11 minutes long and is in MP3 format.
Pop-artist comments on American youth, future
As American college students gear up for lives in the turbulent professional world, pop-artist Moby said they should be happy with the opportunity that awaits them - especially given the obstacles facing others worldwide.
"To be honest with you, I don't see that young adults in America really face any great obstacle," he said. "I'm not saying it is easy to be a young adult in the United States in the year 2000. I'm just saying the fact is that we have low unemployment, and we're not at war with anyone."
At age 34, Moby has seen the world through both his own eyes and through those of his friends. This, he said, has given him a different perspective on the problems facing young adults.
"I have an ex-girlfriend who grew up in eastern Europe when it was still communist, and she was told where to go to school. She was told what she was going to study - was told what her job was going to be," he said. "Now that is a serious obstacle"
Moby, born Richard Melville Hall, said young people in America have neither the oppressive governmental constraints nor the military difficulties his friends share in other countries.
"I have some friends who live in Macedonia and friends who live in Serbia, where the unemployment rate is over 60 or 70 percent - so they cannot work, and they cannot travel and they have no money," he said. "And friends of theirs have been blown up by mines and others who have been shot in the wars. Those are very serious obstacles."
Still, Moby said he empathizes with the state of American youth, especially those preparing to join the work-force.
"I understand the sense of ennui and malaise that comes with being a young American in times of peace and prosperity," he said. "I grew up in the suburbs of Connecticut, and I know how depressing and daunting looking at one's future can be. Even when you seemingly have the world at your feet it still can be depressing."
Moby, a direct descendant of "Moby Dick" author Herman Mellville, has used his experiences to develop music that transcends typical styles and genres. His latest album, Play, was nominated for two Grammy Awards and has found a very diverse audience.
"I think one reason Play has been successful is 'cause it is a diverse and emotional body of work, and it doesn't fit any one format or any one style," he said. "When I'm working on a record, I'm not thinking about what style of music it is. I'm just thinking about how the music affects me emotionally."
Moby said the album gives listeners an outlet to experience music in the way it was intended - unabridged and undefiled by music company standards.
"I think one of the reasons Play is successful is because it is a very diverse, eclectic record," he said. "Most records I buy, every song sounds exactly the same. I think part of it is that contemporary music is so rigidly formatted."
Since picking up his mother's guitar at age 9, Moby said he has felt the desire to make music for himself rather than hear it on the radio.
"This may sound simple and na•ve, but my main inspiration is to just make music that I love - and hopefully in the process I might make music that other people like as well," he said. "Most of my heroes growing up were musicians, and it was just a logical extension of that to pick up a guitar and learn how to play."
This attitude stems from his own diverse and eclectic musical taste, which he said has helped direct his musical growth.
"I can't say there's any one formula from my perspective for what makes for good music," he said. "For me, the response to (and) what makes for good music is a purely subjective decision that any individual makes on their own."
Moby added that this intimate response to music can be felt throughout the entire musical spectrum, not necessarily what radio stations play.
"I don't think it has anything to do with musicianship, I don't think it has anything to do with style or genre. I think it is purely a subjective response to an individual piece of music," he said. "I love George Gershwin's 'Rhapsody In Blue,' but I also really like Brittany Spear's 'Baby one more time.'"
While his music has covered a multitude of musical styles - from house, jungle and thrash album Everything Is Wrong, to his 1996 aggressive, punk-rock Animal Rights - Moby said Play is relatively indefinable.
"Play certainly has been influenced by the dance and techno club scene, but I certainly wouldn't call it a house or a techno record," he said. "There's acoustic piano, acoustic guitar, acoustic drums and strings. If I were a deejay at a night club, I wouldn't play any of the songs of Play."
Although the songs on his albums display his diversity, Moby said he encorporates the same drive in his concerts.
"My goal when it comes to putting on a concert is basically to present a concert that I would want to see if I was in the audience," he said. "I would say that part of the concert is just sort of like an overpowering spectacle, and part of it is very gentile and intimate. Part of it is very aggressive; part of it is funny; part of it is very serious. You know, it is just very diverse."
Moby said his reaction to other live performers has led him to develop a show that is more interactive for audiences.
"If you're going to put something on stage, make it entertaining," he said. "Most of the time when I go to see live music I am bored to death. It's just (that) there are so many awful clichˇ's that musicians fall into when they get on stage. The worst clichˇ is just the arrogant musician who won't interact with the audience - sort of stands there and doesn't do anything."
With his new-found popularity and fame, Moby has seen a dramatic change in audience response. Although he said it often becomes tiring, he does not feel it has affected his private-life.
"I understand that a lot of people are very attached to the idea of personal privacy, but I'm pretty comfortable being a quasi-public figure who doesn't have much privacy," he said. "I don't really have much personal privacy to speak of, and I'm not really to attached to the idea of personal privacy.
"I don't really have a family, you know. I have some aunts and uncles and cousins and a step-father that I really like, but I live alone and work alone. So I don't have any secrets that I feel the need to protect."
While Moby said he has no idea what his next work will be, he cannot wait to get started.
"Stylistically, in the future, I don't know - I just want to make records that I like," he said. "All I want to do then - the day the tour ends - is run back home and start working on my next record."
Moby said his stage-show is just as diverse as his past albums. He will play tonight at The Metro, 296 N. Stone Ave. Doors open at 8 p.m. and tickets are only available through KFMA radio.