Committee begins search for new Med college dean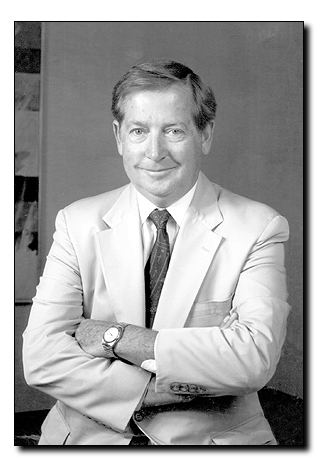 Wildcat File Photo
Arizona Daily Wildcat
James Dalen, dean of the UA College of Medicine and vice president of Health Sciences
A search for a new dean of the UA College of Medicine has been started by a university committee because of an administrative decision to alter the current position.
Following other health sciences centers around the nation, James Dalen, dean of the UA College of Medicine and vice president of Health Sciences, will be splitting his job in half.
Dalen will continue with his vice president position after a new dean is found.
Provost Paul Sypherd is chairing the search committee made up of University of Arizona faculty, Arizona Health Sciences Center staff and a medical student.
"This is going to be a very broad search," he said.
Sypherd said the search is going to be national and international. The committee will be looking at every medical school in North America and expects 70 to 100 applications, he said.
"We're really looking for a person that has had the qualities we've had in the past," Sypherd said.
He said the candidate must have management experience, a medical degree and have to be a scholar in the field. Sypherd added that they must be able to think about the complexities of health care today.
"This person has to think about how an academic medical center fits into the picture," Sypherd said. "It's a lot to think about."
He said the University Medical Center is not for profit, and this person must also take that into consideration.
Jay Smith, the dean of Academic Affairs for the College of Medicine, is also retiring from his job in December.
The dean of Academic Affairs and the dean of the College of Medicine have some overlapping duties, but Smith spends half of his time in a clinical setting, Dalen said.
"That precipitated Jim's (Dalen) decision to either find another Jay (Dr. Smith) or he (Dalen) had to recognize he couldn't do two jobs," UA President Peter Likins said.
Dalen said it will be up to be the new College of Medicine dean to decide whether to replace Smith or eliminate the position. He predicts that it will take about a year to find a person.
Sypherd said they should not take too much time to look for a dean.
"That means we need to hurry along and recruit a dean," Sypherd said.
There are 126 academic health science centers around the United States and over the last 15 years, most universities have appointed a vice president to oversee their health sciences centers, Dalen said.
"Since then (15 years ago) more and more health centers have gone the route of having two people," he said.
Likins said the vice president of Health Sciences supervises the College of Medicine, nursing and pharmacy, which can be a conflict of interest for the two jobs. He took a "modest" part in deciding to no longer have a dual position and compared it to the relationship of an administrator to a sports team.
"It's a little bit like having an athletic director as the football coach," he said.
The vice president has a whole other set of responsibilities. Dalen said he represents the health sciences center in the Arizona state Legislature and addresses national issues dealing with health care.
"The vice president of health sciences can devote more time to the issues of health care and health science for the UA," Sypherd said.
Dalen took the position in 1995 during former UA President Manuel Pacheco's tenure. As the dean of the medical college, Dalen not only has to take care of the academic side, but he has to "deliver" health care as well. With HMOs and health care privatization, Dalen said he has to spend more time taking care of the health care.
"Ten years ago it was 10 percent of my time, now it is 50 percent of my time as dean," he said.