UA provost to step down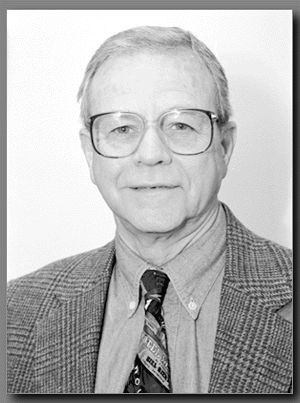 Wildcat File Photo
Arizona Daily Wildcat
"I would like to return to the finest vocation in the world, and that is teaching. At the age of 63, I've done my tour of duty." Paul Sypherd UA provost and senior vice president for academic affairs
Paul Sypherd, UA provost and senior vice president for academic affairs, announced yesterday that he will be stepping down from his position at the end of the academic year.
Sypherd said yesterday that he wanted a change from the administrative duties that have defined his job for seven years.
"I would like to return to the finest vocation in the world, and that is teaching," he said. "At the age of 63, I've done my tour of duty."
Sypherd, a molecular biologist, has worked for the University of Arizona for 25 years. He taught for 13 years in the molecular biology department and was vice president of research for three years prior to his appointment as provost.
"Until I took the provost position seven years ago, I ran a lab and helped students with their research," he said.
In an e-mail statement, UA President Peter Likins announced the retirement, along with his feelings about Sypherd's achievements.
"Provost Paul Sypherd announced Monday that he has decided to leave the provost's job after this academic year, and turn back to a life of teaching and scholarship."
According to the statement, Sypherd felt the burden of UA financial changes that affected his position.
"The early nineties were extremely difficult years financially for the University of Arizona, and both president and provost faced some difficult decisions with courage and resolve."
The job of the provost is to lead, organize and respond to not only the UA college deans, but also the faculty and students for whom they serve.
Likins said the changing attitudes and ideals led Sypherd to re-evaluate the duties and time commitment required as provost.
"These are different times, with different challenges. After thoughtful reflection during a recent six-month sabbatical, Paul has decided to pass the baton to a successor," Likins stated, adding that the university will conduct a national search for a new provost.
Lynn Nadel, psychology department head, said he admires Sypherd for his efforts over the past seven years.
"I think he has done an excellent job," he said. "He's earned the right to do something else with his life."
Nadel also acknowledged that Sypherd worked hard despite the incredible time commitment.
"I think he decided that it's a tough job, a grueling job, and it is a job that can be done only by a person with more time," he said.
UA spokeswoman Sharon Kha said Sypherd most likely made some important life changes while on his sabbatical.
"I think that what he feels is that he has met a lot of change and that he has found his destiny, and that it is time for somebody else to take up the reins," she said. "I think he is planning on having an adventure."
Cisco Aguilar, Associated Student of the University of Arizona president, said he recognizes Sypherd's commitment to the school.
"I know he has done a lot for the school for quite awhile," he said. "We wish him the best."
During his years as provost, Sypherd initiated new policies that continue to affect UA students.
He was the main catalyst behind the construction of the Integrated Learning Center. He also initiated various plans to upgrade student instructional areas and faculty office buildings.
In his statement, Likins also stated he will be looking for a new provost immediately. However, until the position is filled, Sypherd will continue to hold the position.
"That transition will be made sooner if a new provost is ready to assume these responsibilities before September 2000," he stated. "Paul is committed to undiminished effort in his demanding job until relief arrives, so please remember that he is still our provost."