UA Director of Parking and Transportation Services dies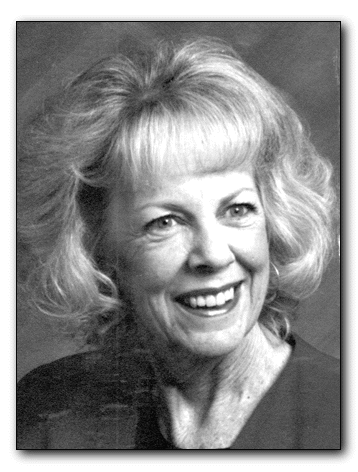 Wildcat File Photo
Arizona Daily Wildcat
Marlis Davis, former director of UA Parking and Transportation Services
Former UA Parking and Transportation Services Director Marlis Davis, who died Dec. 19, may be the namesake of a university parking garage now under construction.
Davis died during winter break after combating cancer for two years. She was 61.
Davis had worked at the University of Arizona since 1984 and had been the parking director since 1993.
While at UA Parking and Transportation Services, she helped bring the Main Gate parking garage and was instrumental in developing the Cherry, Park Avenue and Second Street parking structures.
Davis also helped implement programs such as the Campus Shuttle Program, the Motorist Assist Program and the Cart Service for the Disabled.
Joel Valdez, UA senior vice president of business affairs, said he and other parking and transportation staff members want to name the Tyndall Avenue Parking Structure, under construction north of Coronado Residence Hall, in her honor.
"I think it would be a fine gesture," said Valdez, adding that he told Davis of his plan before her death and that she was "delighted."
Valdez said Davis was the principal creator of the UA parking and transportation system and she is known nationally for her work.
"She was a very positive vision and a team player in the whole management structure of the university," he said.
Stephanie King, Davis' daughter, said she was "ecstatic" the garage might be named after her mother.
"She would be so pleased," King said. "It is such an honor for her."
Half of the parking structure is expected to be finished in August and the other half in November. Valdez said he will seek approval before August from the Arizona Board of Regents to name of the garage after Davis.
Hank Amos, Arizona Board of Regents president, said he was unaware of how his colleagues would feel about the proposal, but added that Davis was a "good employee."
"She was a great administrator and a wonderful lady - there's no doubt about that," Amos said.
Priscilla Salinas, Davis' administration secretary, said the former director was very dedicated, even while she struggled with cancer.
"She would drag herself in here," Salinas said. "She had lost so much weight."
Davis worked until the last six weeks before her death.
Sharon Kha, UA spokeswoman, said she would often park her car in the morning and find Davis standing outside the garage to make sure drivers did not encounter problems parking.
Kha also said when Davis was notified of parking problems she would personally direct the situation.
"I think that characterized the way she managed - even about traffic," Kha said. She added that the whole university will miss a "great person."
Salinas said Davis had "an open-door policy," where employees could always talk to her.
"She was a fair person, understanding and of course, always listened to us," said Salinas, who worked with Davis for 11 years.
King said her mother was the "most excited person about parking."
"She was a vivacious person," she said. "She loved life. She loved living."
King added that her mother was always upbeat and that she never, in her life, knew her mother to be depressed.
King said Davis enjoyed exotic travels, like their trips to Hong Kong, on an African safari and riding camels to Egyptian pyramids.
"If you were around her - you could feel her energy," she said.
Davis received the UA Staff Award for Excellence in 1995. She received her business and public administration degree from the UA in 1988.
She was a member of the Tucson Transportation Enterprise Area Management Oversight Commission and on the board of directors for the International Parking Institute.
Davis is survived by her mother, Josephine Newtson of Tucson; brother Claude Newtson of California; King, of Tucson; and two grandchildren.
Patrick Kass took over as Parking and Transportation director Nov. 29. He was previously the assistant director of Transportation and Management Systems at the University of Connecticut.