Hull calls for technology education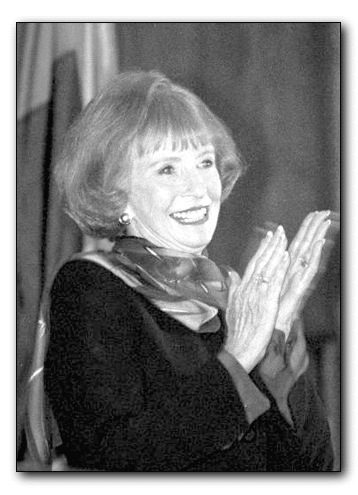 Associated Press
Arizona Daily Wildcat
Gov. Jane Hull applauds during the state of the state address at the Capitol in Phoenix, Ariz., on Monday. Hull was recognizing members of the state for their contributions during1999.
PHOENIX-Urging the state Legislature to "put Arizona first," Gov. Jane Hull used Monday's State of the State address to ask the legislature to support education, especially in technology.
"Our share of the high-tech economy could be much greater. We must spur technological innovation, entrepreneurship, education and specialized skills," Hull said.
She said she wanted to "triple Arizona's job training program, at no cost to the state general fund."
Instead of using the state's general fund, Hull's plan relies on the federal government cutting the unemployment insurance tax on employers by 0.2 percent. The state would then raise its unemployment insurance tax by 0.1 percent - essentially splitting the tax cut between its training programs and contributing Arizona businesses.
Hull's press secretary, Francie Noyes, said the money is not earmarked for training people for entry level jobs, but it is to be used for re-training people to use new technology. The governor tied technology to the "new economy," saying that the state must build on its current economic strength.
"Real incomes are on the rise, while inflation and unemployment are at historic lows. Companies know Arizona is the place to start a business and watch it succeed," she said.
She also suggested dividing the expected $3.47 billion tobacco settlement between a trust fund, the state hospital, behavioral health needs and health care for children and those living in rural areas.
Hull used her speech to voice support for Shannon's Law, a previously failed bill to ban random gunfire, which was named after the victim of a stray bullet. Shannon Smith's parents were invited to the speech as guests of the governor.
The Republican governor's relationship with the Republican-controlled legislature, which grew tense because of Hull's record of 21 vetoes last session, became even more strained after she called the legislature into an unproductive special session in December.
Rep. Lori Daniels, R-Chandler, the House majority leader, said the speech was good, but "not specific enough" for her to support or oppose any of it.
Daniels said her priorities are to put a plan for spending the tobacco settlement on the ballot and to pass a bill with a funding formula for Students First, a program to build and repair schools. She said she is against reopening the budget.
Sen. Jack Brown, D-St. Johns, the Senate minority leader, said Hull named many problems but did not have "clear cut" solutions with which he could agree or disagree. Brown said there were "no surprises" in Hull's speech.
Brown said his main priority, like Daniels', is the tobacco settlement. He said he wants the money spent on health care, particularly for children. He said he also agrees with Hull's emphasis on education. Brown's other priorities are to pass Shannon's Law and to write a proposal for voters to deal with Phoenix-area traffic, he said.
Legislators and Hull hope to finish this session's business in 75 days.
"I welcome a 75-day legislative session if the people's business is completed. And if it's not, I will not hesitate to call you back into session," Hull said.