Looking back to Beethoven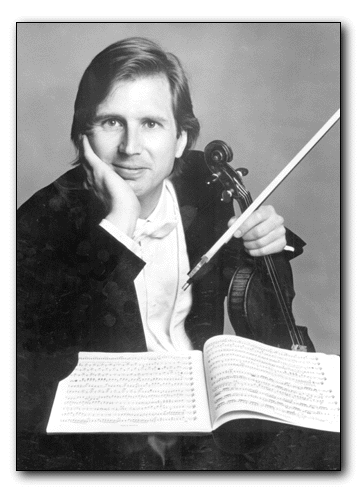 Wildcat File Photo
Arizona Daily Wildcat
Edgar Schrock
While the story of Beethoven's life is often overshadowed by the brilliance of his music, tonight both the music and the man will be brought to life by the Coyote Consort in, "Young Beethoven."
Coyote Consort, a Tucson-based chamber ensemble, will combine a musical performance with dramatic readings of Beethoven's writings at the University of Arizona Crowder Hall.
The show is a distinctive part of a season-long series, UAPresents Beethoven Quartet Cycle.
Tannis Gibson and her husband Mark Rush, founders of the Coyote Consort and art directors of "Young Beethoven," came up with the idea to portray the young musical genius about a year ago.
"We immediately began to think, how can we present it in a non-traditional way, to bring it to life," Gibson said. "We came up with Beethoven as being 20-something and used his own words - words of people who heard some of Beethoven's music and words of his friends."
Gibson, who has played Beethoven's music throughout her life, added that she delved into Beethoven's life history for the show.
"I wrote the script after doing research, and then tried to turn his music into words, his words back into music, and then make sure that the words weren't disconnected from the music," Gibson said.
Gibson and Rush took the material and constructed a moving performance about Beethoven in the onset of his career. They focused on the human side of the composer - including coping with his intermittent tinnitus, which caused a harsh ringing in his ears and also forced him to face the possibility of deafness.
Beethoven, played by Edgar Schrock, will be accompanied by three intense works from the beginning of his career: "The Piano Trio" in C-Minor, "Quintet for Piano and Winds" and "The Septet for Strings and Winds."
Gibson said these pieces were chosen because they are three substantial pieces with stories to go along with them, which strengthened the script.
Two hundred years after Beethoven's time, Gibson and Rush peer into the composer's life and mind, and hope to share this perception with the audience.
"First and foremost, this is a concert - it just has a twist. The twist is that people will come away with a sense of who Beethoven really was," Gibson said.
The show will end with Schrock reading a letter, known as the "Heiligenstadt Testament," similar to a will. The document reveals Beethoven's coming to terms with one of his most tragic losses - his hearing.
The show is scheduled for Friday, Feb. 28, at 8 p.m. in Crowder Hall. Tickets cost $20, with a 50 percent discount for students. Tickets can be purchased at Centennial Hall.
One hour before the performance, there will also be a pre-concert talk hosted by the members of the Coyote Consort where audience members can converse with the performers. A post-performance reception will be held as well.