Not this time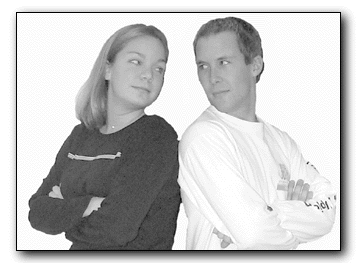 Wildcat File Photo
Arizona Daily Wildcat
If you thought Y2K was the biggest party ever, wait until the Rams win the Super Bowl on Sunday. The city of St. Louis will party like Mark McGwire hits home runs. Record breaking, baby!
The No. 1 offense in the country, St. Louis, battled the No. 1 defense of Tampa Bay last week and the Rams were victorious. St. Louis' defense was the highlight of the game, holding the Bucs to only six points. If St. Louis can be victorious against the top-ranked defensive team, it can take out anyone - including Tennessee.
The Rams lost at Tennessee in week seven of the regular season because of a season high in turnovers (six), sacks (five) and penalties (15). St. Louis has rebounded from the loss and will use the Super Bowl to stomp the Titans once and for all.
The teams are on neutral territory and that territory is made of turf, something that the Rams are used to and the Titans are not.
The Titans' other downfall is the loss of free safety, Marcus Robertson. With Anthony Dorsett replacing Robertson, the Titans will have to shift the playing style of strong safety Blaine Bishop.
Bishop will have to focus on defending the receivers more than covering the line of scrimmage, leaving a gap for running back Marshall Faulk. Faulk's speed will dominate and wear down the lack luster defense of Tennessee.
Titans head coach Jeff Fisher stated in an interview that his team is going to use more of a man-to-man defense that involves more risks. Is the Super Bowl really the place Fisher wants to take defensive risks against the best offensive team in the league? I think not. However, Fisher can risk all he wants, the Rams will punish Tennessee repeatedly.
The only thing the Titans have going for themselves is that kicker Al Del Greco is healthier than the Rams kicker, Jeff Wilkins. Only problem is that this game, unlike the past meeting between these two teams, will not come down to how many field-goals the Rams score.
Rams quarterback Kurt Warner, the NFL MVP, will be in top form on Sunday, handing the ball off to Faulk and throwing bombs to Issac Bruce and Az Hakim.
St. Louis will bring the Vince Lombardi trophy back to the greatest fans in the country.
St. Louis 31, Tennessee 17.