Finding freedom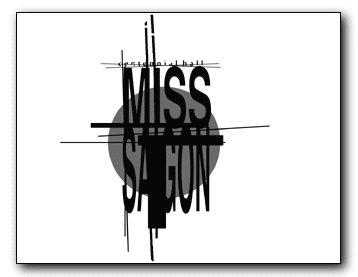 Wildcat File Photo
Arizona Daily Wildcat
Phong Truong, "Miss Saigon" cast member, is one of the few Vietnamese actors to have ever traveled with the company. When he was just a young boy, Truong and his family escaped by boat from war-torn Saigon over 20 years ago.
For Phong Truong, the word "Saigon" is a constant reminder of his escape from a war-torn country and the chance at discovering a new life.
"Miss Saigon," scheduled to open Thursday night, details the story of controversial romance and eminent death set against the background of the Vietnam War.
At the height of the Vietnam War more than 20 years ago, Truong, now a cast member of the play, and his family fled Saigon by boat.
Over the course of 35 days, the family drifted aimlessly across the ocean, hoping to reach the Philippines. They endured the arduous ride across the ocean without food, with meager rations of water and with dying hope.
As a key member of the "Miss Saigon" ensemble, the 24-year-old actor brings the Broadway musical to life both on stage and through his father's recollection of the flight from Saigon.
"Down the line someday, people will know and be educated about the war," Truong said. "It's not always about politics. Other stories make up the big picture of this war."
Truong said the story of his family's voyage, relayed to him by his father, is a very private matter - one he has shared only with the "Miss Saigon" company. Truong did not disclose his father's name.
In an e-mail statement to his son, Truong's father described life during the ocean voyage.
"You kept walking the edge of the boat, and I had no strength to hold you back, so I had to tie you down. You wanted to jump into the ocean to go home," he said. "I told you, 'When you die, I will let you go home,' meaning I would throw you into the ocean. You told me, 'Dad, I have already died, let me go!'"
The "Nightmare Scene," which depicts the historical helicopter evacuation of the U.S. Embassy of Vietnam in April of 1975, is especially emotional for Truong to act out.
"(After) the 'Nightmare Scene', I walked off stage crying knowing they went through this," Truong said about his family. "My parents told us they didn't want us to relive the life they did."
From 1968 to 1973, Truong's father served in the American Units as a translator and intelligence instructor for new U.S. soldiers.
During his time in service, Truong's father worked with the CIA to eliminate the Vietcong and their war tactics.
Just before the family was scheduled to depart across the sea, three of Truong's father's friends were bribed into divulging the details of his secret escape. Immediately after the news reached local security guards, Truong's father became a wanted man.
"Communists are Communists. They never change," his father said. "I had to hide myself in different ways, trying to get away from the eyes of the Communists. After two years, I could not take it anymore. I had to leave."
Truong's father went so far as to destroy all evidence of his work with the United States and create false forms of identification in order to travel the country freely and connect with key figures involved in his plan of escape.
Despite the hazardous trip, Truong reflects daily on his family's escape from Vietnam.
"They helped me to know why I got here and why I am this way now," he said. "I take nothing for granted."
Since their voyage from Saigon, the Truong family has gained prosperity in the United States.
After having recently received his degree in theater and dance from the Valdosta State University in Georgia, Truong returned to Vietnam for the first time in over 21 years to visit his grandparents.
"It's an honor to have been finally picked to do the show," he said. "This story helped me know what I am and what I need to do in life."
Truong's father is now a composer and lyricist of folk music. His brother, Son Truong, is involved with the music program at the University of Georgia. His younger sister, Van Truong, is now a psychology major at Georgia State University.