Pride Alliance adds events in honor of stabbing victim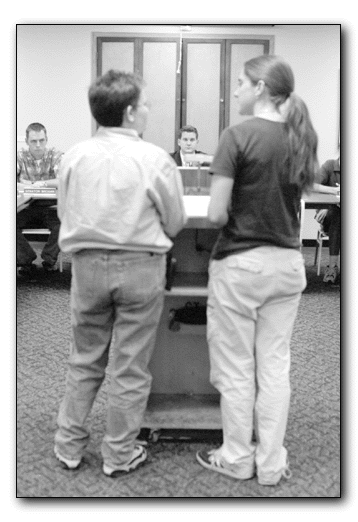 Wildcat File Photo
Arizona Daily Wildcat
Members of the UA Pride Alliance have added several activities to this week's gay awareness events to honor the gay UA student who was stabbed Sunday night.
Jonna Lopez, volunteer coordinator of University of Arizona Pride Alliance, told ASUA senators last night that the group held a card signing event yesterday - and plans to have a bank account set up for the victim by today.
"We're setting up a bank account for the victim so people can donate directly to the victim through Saguaro Credit Union," Lopez said.
UA Outreach is also holding a march and vigil in honor of the victim.
The group plans to meet at Rainbow Planet Coffee House, 606 N. Fourth Ave. at about 2 p.m., where the student was attacked. They will march to campus and hold a candlelight vigil on the Mall, Lopez said.
The 20-year-old student was stabbed by a man after he walked out to the patio area of Rainbow Planet Coffee House in what Tucson Police classified as a hate crime.
Lopez said members of the group have met with the victim to show their support.
"He's okay. As okay as he can be, considering what happened. Right now, the support of his community is very important," Lopez said.
Karren Seely, director of Pride Alliance, said the stabbing incident has had a great impact on the morale of the people involved in this week's activities.
"It has had an impact," Seely said. "I know a lot of people, when they first heard about it, were really shocked."
But on the upside, Seely said support has come from all areas of campus.
"It has drawn everyone together," she added.
Associated Students Executive Vice President Ben Graff said he put the Pride Alliance on the agenda so they could get the word out about the incident.
"I wanted them to have a chance to talk to more people about it," Graff said.
Graff said any issue that happens to a student impacts everyone and should be brought to people's attention.
Sen. Shane Brogan also offered his support toward the group's activities.
"I speak on behalf of the Senate in saying we really support what you're doing," Brogan said.
Audrey DeAnda can be reached at Audrey.DeAnda@wildcat.arizona.edu.