NCA team hears student input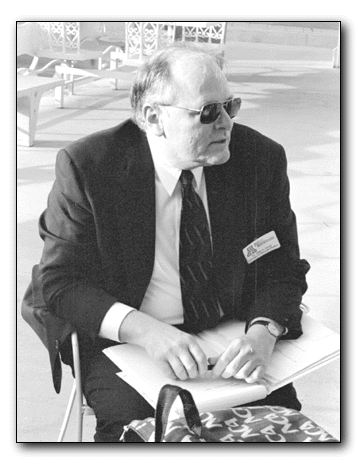 Matt Capowski
Arizona Daily Wildcat
Phil Certain of the University of Wisconsin speaks with UA students outside the Senior Ballroom yesterday. Certain is the chairman of the NCA evaluation group and he spoke with students about UA re-accreditation.
The NCA re-accreditation evaluation team, which is visiting until tomorrow, held a forum yesterday afternoon to hear testimony from students about the UA.
The group of three North Central Association of Colleges and Schools members and six University of Arizona students discussed several issues presently surrounding the university.
Students voiced positive feedback for the improvements in the RSVP registration system, the construction of new student facilities and the UA's efforts to address safety concerns by installing new emergency phones around campus.
Anthony Paul, a nursing doctoral student, has been at the UA since its last accreditation in 1990. He said that the system has improved much since then, especially in class registration.
Some criticism was raised about the university, particularly in the areas of parking and the quality of education.
A physics undergraduate, who identified herself only as, "Ms. Smith," for fear that her comments would reflect poorly in her graduate school application, raised many concerns about the UA's academic standards.
"I've had instructors tell me that I couldn't do the math without looking at a transcript. Now how do you figure that out by just looking at me?" she asked in reference to some physics classes she has taken.
She also said cheating is rampant at the UA and that exam solutions are readily available on the Internet.
Still, the NCA panel was very complimentary.
Phil Certain, chairman of the panel, commented that the UA is an impressive research university.
"The focus is on the students; (the UA) doesn't just talk about itself," said Certain, who teaches at the University of Wisconsin in Madison.
His colleague, Thomas Shaughnessy, contrasted the UA with the University of Minnesota, where he teaches.
"You have many student programs that aren't found at many major research universities," he said. "We (Minnesota) do not call ourselves a student-oriented research university."
The term "student-oriented research university" is a description that the UA has adopted in its self-evaluation, which is the first step in being re-accredited.
Accreditation for the UA will not only make it eligible to award degrees, but make it eligible for federal grants and scholarships.