Commentary: A second chance for a great player
By Connor Doyle
---
ARIZONA DAILY WILDCAT
Thursday September 6, 2001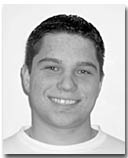 Connor Doyle
The UA found out that Jason Terry had committed the cardinal sin in college basketball last summer - he accepted money from an agent. More than $10,000 from two different ones, to be exact.
The star of the 1999 team suddenly became the Pete Rose of UA athletics. No one thought this would be the legacy that Jason Terry, the All-American and Pacific 10 Conference Player of the Year, would leave behind.
Shortly after Terry's improprieties were brought to light by his mother, the school said Terry's number could never be retired, as is customary for All-Americans. He can't be featured in the UA Sports Hall of Fame either. There will be no ceremonies at home openers and no invites to the last game of the year from his coach. Terry is a man excommunicated from his alma mater, and apparently things will remain that way.
And that's unfortunate.
It would be one thing if Terry went into the NBA and became a spoiled brat. It would be one thing if he never came back to Tucson to do free basketball camps. It would be one thing if he weren't selected to the Goodwill Games, partly because of his skill and partly because of his efforts to work with children in the Atlanta community. It would be one thing if Jason Terry hadn't been a model citizen since the day he was drafted, but he has been.
More importantly, he's proven that his infraction while at UA was nothing more than a slip-up.
For this reason, UA needs to forgive Jason Terry and retire his number. He needs to be allowed into the Hall of Fame. He needs to be one of the players who comes back to the school for a ceremony in his honor.
This was a player who spent all four of his eligible years at the UA. No player practiced or played harder, and no player cared more. He may have been the reason we won the National Championship in 1997. He was definitely the reason that an underwhelming '99 team made it to the NCAA Tournament as a high seed. Not since Sean Elliott had UA fans seen such a great man and player. Not a bad word was spoken about Terry until the summer after his graduation - to the contrary, people who played with and against him went out of their way to say what a wonderful guy he was.
While it's hard to do such a thing, Terry taking that money may have been justified. He came from a poor family with a single mother and throughout his college career probably wished he could support his family. No one really knows where that money went, but I have a sneaking suspicion it went back home. That doesn't mean it's either legal or ethical, but it's at least understandable. It's also forgivable.
Here's to hoping that Jim Livengood and Lute Olson decide to bring Terry back in the fold. He deserves the accolades that would have been given to him had this indiscretion not been found out. Now that time has passed and debts have been repaid, let the player we knew as "Socks" achieve immortality.