Thursday September 6, 2001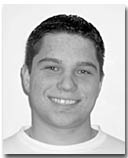 Connor Doyle
Sports editor

Idaho at Arizona
This one is going to be a joke. Pretty much any team that gets laid out by Washington State like that doesn't deserve to be Division I, no question. Hell, even my beloved Air Force put up more a fight against Oklahoma than the Vandals did against the conference doormat. And there's no way anyone on that team is getting through the "Cactus Curtain".
Arizona 48, Idaho 0
No. 19 Fresno State at No. 23 Wisconsin
After mauling my beloved Beavers last week, the Fres-necks are probably all in heat thinking about how they're going to wax Wisconsin. But the fairy tale (one that involves quite a few present or future felons, no less) ends this week. Oregon State was a small, fast team that wasn't ready for the Bulldogs' prison-yard defense, and that's not the case with Wisconsin.
Wisconsin 21, Fresno State 17
No. 11 Michigan at No. 15 Washington
This game could truly go either way. Both teams are probably overrated, and both have lost star quarterbacks from the season before. I'm just glad that this game isn't being played in Ann Arbor, because I don't think I could take one more play-by-play man waxing poetic about the magic of football in "The Big House". I have no choice - I must err on the side of the West Coast with this one. Go Huskies.
Washington 24, Michigan 21
No. 17 Notre Dame at No. 5 Nebraska
Hold on a second - I can't remember the last time the Domers weren't playing a service academy. Wait a second, my memory's coming back·that's right, the last time Notre Dame played a hard game in the regular season, the Huskers laid the wood to them right under "Touchdown Jesus'" nose. I may hate Nebraska, but any team playing Notre Dame is a friend of mine. Option rules!
Nebraska 31, Notre Dame 9
No. 12 Kansas St at USC
Looks like Wildcats coach Bill Snyder is once again loading up his non-conference schedule with powerhouses. While USC may always be somewhere in the top-25 in every preseason poll, K-State knows a creampuff when they see one, and it looks like they saw one in beautiful Compton, Calif. Okay, I know USC's not really in Compton, but it's still funny that a private school charging $25,000 a year is a stone's throw from Gangbanger, U.S.A.
Kansas State 20, USC 3
---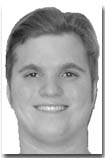 Ryan Finley
Editor in Chief
Idaho at Arizona
It's hard to believe that the Wildcats will have any trouble with the Vandals, a team that was absolutely obliterated last week against Washington State. UA will have the inspirational edge with new head coach John Mackovic making his home debut. The Wildcats should also have the physical edge, considering their opponent.
Look for touchdowns from UA's top backups, players who will likely play most of the fourth quarter. Coach Mack's first game will be a yawner.
Wildcats 41, Idaho 7
No. 19 Fresno State at No. 23 Wisconsin
Look out for Fresno State - the team that beat both Colorado and Oregon State in its first two games - in this make-or-break game against the Badgers. The smart money is on Pat Hill's 'Dawgs - nothing will be better than watching UW coach Barry Alvarez flip out on the sidelines when he realizes the cupcake WAC team the Badgers scheduled is going to smoke them in Madison.
Fresno State 28, Wisconsin 10
No. 11 Michigan at No. 15 Washington
When will people east of the Mississippi realize that UW is a legitimate football power? Michigan will find out this weekend when they travel to Husky Stadium and get yanked around by the 'Dawgs. The Wolverines' season essentially ended when starting quarterback Drew Henson decided to pass up the biggest glamour job in college football to play for the New York Yankees. That song you hear isn't "The Victors" - it's the death knell for a once-storied program.
No. 17 Notre Dame at No. 5 Nebraska
Let's see, hmmm·. Nebraska - one of the best teams in the country - against the Irish, one of the nation's most overrated squads. Yeah, I think I'll take the Huskers in this one. Notre Dame, while fun to watch and exciting to root for, won't be nearly as talented as good Catholics everywhere hope, especially in Lincoln on a Saturday afternoon. Hell, ND's best quarterback - Arnaz Battle - plays flanker. Say your prayers, Domers!
Nebraska 35, ND 17
No. 12 Kansas St at USC
Call me a Southern California homer if you want, but I learned early on in life that USC football is disappointing when you expect them to be good and overachieving when nobody seems to care. They've got a new offensive coordinator in Norm Chow, a new head coach in Pete Carroll and one of the nation's best stand-in quarterbacks in Carson Palmer.
Kansas State may wear purple and silver, but they'll be black and blue after tussling with the Trojans at the Coliseum.
Trojans 30, K-State 17
---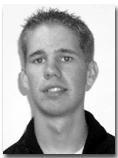 Jeff Lund
Staff Writer
Idaho at Arizona
Arizona is smelling something. It isn't necessarily roses, but its something better than that of the back end of every other Pac-10 team. Arizona's passing game will take off on this defense. The game's highlights will be Bobby Wade returning a punt for a touchdown and the Arizona defense scoring its token defensive touchdown. Idaho scored only a fourth quarter pity touchdown against Washington State. If we lose this game, God help us.
Arizona 38, Idaho 17
No. 19 Fresno State at No. 23 Wisconsin
Ask Oregon State what kind of team Fresno State has. The Bulldogs' offense has big-play capabilities. Any time you play a team that throws the ball a lot, you have to worry about how well your defensive backs tackle. Oregon State's defensive backs couldn't get the job done, and the Wisconsin's won't either. The Badgers will find out that Fresno is for real, and the nation will too.
Fresno State 35, Wisconsin 20
No. 11 Michigan at No. 15 Washington
How much did Washington lose from last year's Rose Bowl team? We'll all find out this week against Michigan. The Wolverines already have a win under their belt, but that was against Miami of Ohio. Washington's inexperienced quarterback will get his chance to prove himself. If he plays well, the Huskies win. If he turns the ball over and (or) loses his shoes when scrambling, it could be a long day, and a long season.
Washington 24, Michigan 23
No. 17 Notre Dame at No. 5 Nebraska
Nebraska has won 15 straight at home, which obviously gives them an edge. The Huskers are primed for a run at the national championship, but Notre Dame finished last season with a very bad Beaver experience, providing inspiration for a run this year. Don't expect the Irish to underestimate any opponent or be unprepared. ND will chew up and spit out the Big Red and send a message to the college football world.
Notre Dame 42, Nebraska 27
No. 12 Kansas St at USC
Kansas State is finally putting its ranking on the line with quality non-conference opponents. USC running back Sultan McCullough will test the Wildcats' rush defense. Last week, he scored three touchdowns and gained 172 yards. If USC gets out to a fast start and takes the lead, then they will be good shape. If USC falls behind early, then the Pac-10's defending red lamp finisher will fall and fall hard.
Kansas State 53, USC 13
---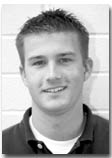 Sean Joyce
Columnist
Idaho at Arizona
Arizona scheduling a huge home opener against a real powerhouse like the Vandals this year ensures a 2-0 start this year. After seeing how Washington State - who could be the worst team in the Pac-10 - roll over Idaho last week by almost thirty points, I feel rather confident Jason Johnson will continue to gain confidence in an Arizona romp.
Arizona 41, Idaho 3
No. 19 Fresno State at No. 23 Wisconsin
After last week's huge upset at home against Oregon State, it's time for Fresno
State to see what they are made of again as they visit Wisconsin. They may have pulled a mild miracle against Colorado and a huge miracle against Oregon State, but I think their luck has all but been used up. Anyway, I think the Fresno prisons are missing some of their inmates.
Wisconsin 24-Fresno State 13
No. 11 Michigan at No. 15 Washington
Sophomore QB Cody Pickett of the Huskies is in for a rude awakening in his first college start in the Big House at Michigan. Even though Drew Henson departed to play for the devil's team, the Yankees, I think that the home-field advantage and the lack of experience behind center for Washington will allow Michigan to win by default.
Michigan 23 Washington 14
No. 17 Notre Dame at No. 5 Nebraska
As much as I hate Nebraska, it's impossible to not pick them here against a
Notre Dame team that proved in last year's Fiesta Bowl that they weren't as good as their record showed. I do hope that Eric Crouch does get arrested after the game with some kind of rape charge, Nebraska hasn't had one of those in a few weeks, anyway.
Nebraska 45- Notre Dame 21
No. 12 Kansas St at USC
After consistently getting burned by the BCS because of their cupcake non-conference schedule, Kansas State finally plays a team from a major conference. And they will topple USC and new coach Pete Carroll, who was a terrible coach in the pros. And as we all know, bad head coaches eventually end up back at USC. See John Robinson.
KSU-18 USC- 17