Doyle: 'It ain't over until it's over'
By Connor Doyle
---
ARIZONA DAILY WILDCAT
Tuesday September 11, 2001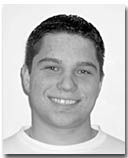 Conner Doyle
Saturday night, Arizona fans almost learned one of the most basic lessons in sports. "It ain't over till it's over," is more than just a hackneyed, non-sensical phrase.
Partly because of the need to give second-stringers some reps, and partly because few thought Idaho would be able - not to mention willing - to mount a comeback, UA head coach John Mackovic decided to pull his starters early in the fourth quarter with a 29-point lead.
After all, this Idaho team had been embarrassed through the first three quarters. Their quarterback was probably tired of being leveled almost every down by the blitzing Wildcats. The Idaho defense had its back broken by a 99-yard touchdown pass from Jason Johnson as he stood in his own end zone.
The Vandals appeared to be a beaten team, and Mackovic didn't think it necessary for UA to embarrass them any more than they already had.
Unfortunately for the Wildcats, Mackovic almost found himself the embarrassed one.
Apparently, Mackovic didn't feel the need to run up the score. He admitted that he didn't want any big plays. He was content to have his backup quarterbacks pitch and handoff the ball, throwing an occasional pass. The 'Cats were content to let the clock run.
"I think it's better to let the young guys play (than keep the starters in during a blowout)," Mackovic said. "We'll need them over the course of the season. They need to get some reps."
So while the game became a glorified practice for the Wildcats, Idaho coach Tom Cable was calling the plays like it was for the National Championship. Apparently, he wanted to send a message to both his opponent and the rest of the country - this team won't quit.
Furthermore, Cable's highly touted quarterback, John Welsh, started playing like he was John Elway.
"When you have a good quarterback, and he starts to get hot, anything can happen in football." Mackovic said. "You have somebody (that talented), and things aren't going well, and all the sudden they start clicking, and the line blocks a little better, and those receivers run like the devil, and the next thing you know, they've put some real numbers up. Our guys were hanging on, they were playing to see if they could get back and tie the game and then push this thing to overtime."
Idaho wasn't able to take the game to overtime like they wished, but they did give UA a scare. After a game like that, it would be logical for Mackovic to consider leaving his starters in the next time they were blowing somebody out. But he said that he wouldn't - apparently respect for the other team is still paramount to an eye-catching score. But he did say this.
"Maybe that's why some of these coaches run up scores," he said. "If somebody can score 29 points in the fourth quarter, they'll say, 'well I guess we just better leave our first string in there and keep adding up points.' I just never felt that way."
One wonders how many more Idaho's it would take for this man to change his mind. After only one of those games, I'm hoping that I never see Jason Johnson sit for the rest of the season.